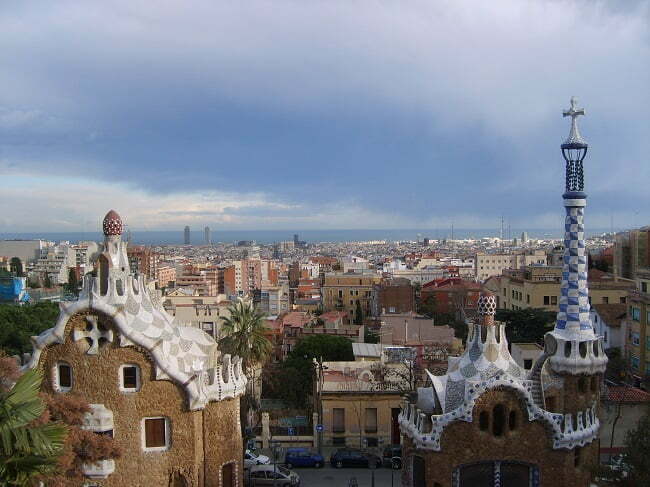 One of the main economical activities of Spain is tourism, a thing that places the country in the third place in the ranking of number of international tourists, only behind France and the United States. It's no surprise then, that we can find a lot of cities and villages of great touristic interest across the Spanish country. We leave you three of the most interesting cities, considered a must-see by many in the event of us visiting Spain.
Madrid
The capital of Spain, as well as the most populated city in the country, with over 3 million people registered in 2013 only in the main city, with the number escalating to 6 and a half million if we include its urban area, making it the third most populated city in the European Union, only surpassed by Berlin and London.
There are a lot of places to visit in Madrid, all of them quite famous, like the Retiro Park, ideal place for kids as well, the famous museums of the city like El Prado, the main seats of power of the country like the Moncloa Palace, the Puerta del Sol, etc. In Madrid we can find a great deal of places to visit, so it's also a must-see in a trip to Spain.
Ibiza
The european capital of partying is a city of many colors, since it has also other places to visit aside from the parties and clubs. With its many excellent restaurants, the city is also the perfect place to enjoy the mediterranean gastronomy and customs. Also, the city is a great gate to the rest of the island, also a great place to visit overall in our trip to Spain, though many of the residents of the island advise to rent a vehicle, car or bike, to travel around the island more freely, since the public transport isn't very good.
Barcelona
The second most populated city of Spain, only surpassed by the capital city of Madrid, and one of the most populated cities in the European Union. The catalan capital offers events and places to visit for all tastes and ages, from the city's beaches, the different museums and the variety of iconic monuments of the city (Sagrada Família, The Güell Park, The Pedrera, The Universal Forum of the Cultures, etc.). The city's layout it's ideal for tourism, since events like the Olympic Games in 1992, the Forum of the Cultures in 2004 and others have helped to prepare the city for its international projection. No doubt a city you can't miss.