Prague almost seems like it doesn't even belong on this planet – instead coming straight from a ferry-tale.  If I only could visit one place in Europe the rest of my life it would be here.  Although it was once considered a bargain destination it certainly no longer wields that title; however, the capital city of the Czech Republic still offers stunning architecture that is as compelling as ever.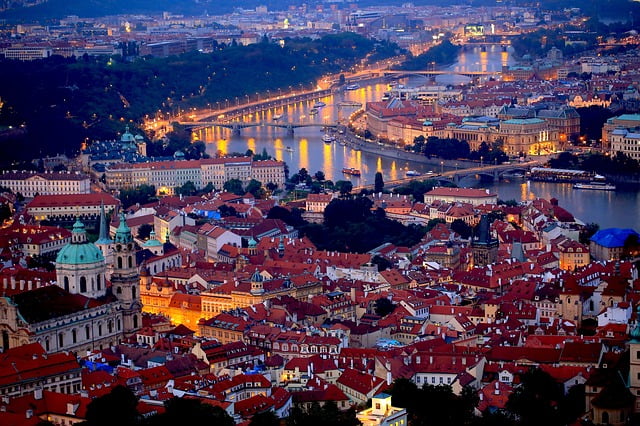 Come check out this magnificent city that will no doubt leave a smile plastered all over your face.  The following 4 ideas are well worth considering for a short trip to Prague:
1. Down a pint or two
If one isn't impressed enough by the architecture the locally produced beer certainly should garner some attention.  Considered by locals as a national treasure, many consider it to be the best beer in the world.
2)  Check out the Old Jewish Cemetery (Starý Židovský hřbitov)
Few cemeteries can compared to the Old Jewish Cemetery (Starý Židovský hřbitov).  One can stroll around marvelling at the ancient sandstone and marble tombstones surrounded by a backdrop of trees.  It's quite an eerie experience.
3)  Admire the Prague House of Photography
Photography is experiencing a revival in the Czech Republic largely due to the stunning Prague House of Photography.  Chalked full of inspiring galleries it aims to exhibit the best local art photographers.  It's likely a place that you'll want to consider spending a significant amount of time to truly appreciate.
4)  Travel back in time with a visit to Prague Castle 
It's impossible not to notice Prague Caste.  It simply dominates Prague's skyline and its schizophrenic combination of styles illustrates the demands placed on it by a series of quirky occupants over the years.  The Gothic spires and flying buttresses are visible from just about anywhere in town.  It's worth examining up close and from far away.