The easternmost of the Canaries, Lanzarote has lots to offer every type of traveller, but the island has certain quirks that set it apart from the others. Whether you're going on your family holidays or fancy a break away with your mates, we've rounded up four random things to check off your list while you're visiting this varied, volcanic island.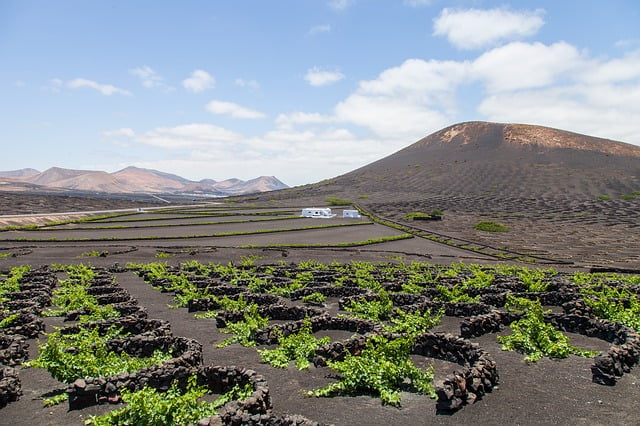 Wild, Wild West
If you love all things country and western, consider going to Rancho Texas Theme Park in the southeast part of the island. From crocodiles to turtles and armadillos, there's plenty of indigenous wildlife to keep an eye out for. But it's not all cowboy themed, there's also a Native American Indian village with wigwams and tepees for kids to run around in. The park is open every day from 9.30-5.30. Adults cost 20 Euros and children's tickets are 15 Euros.  If you fancy a spot of line dancing, the resort also offers country dancing events in the evenings, and if you'd rather experience a bit of Spanish culture, they also have flamenco themed nights too.
Meander Around the Marina
Go to Puerto Calero's marina and hop on board the Sub Fun Tres for a submarine safari. The one-hour tour takes you 30 metres below the ocean surface, where you spot what lies below from shipwrecks to marine life including dolphins and stingrays. You'll also get to watch a feed as a professional diver throws some treats to the fish during the trip. The safari costs about £43 per person, which include a diving certificate and a complementary lift to the marina from your resort.
Surfs Up
Also known as the 'Hawaii of Europe', Lanzarote is home to some of the best surfing in the world, let alone the Canaries. If you're an adrenaline junkie, why not mix it up, and try a kitesurfing course? Located in Costa Teguise, on the island's south east tip, the Extreme Sports Café offers a variety of different classes for a range of abilities with prices starting from 180 Euros to 360, depending on your budget and time.
Go Camelback
If you'd prefer not to get your hair wet, go to the desert in the central region and tour the volcanoes in Timanfaya National Park on camelback. The humped-back creatures are indigenous to the island and were used to fight off the English in the 18th century. If you get peckish, there's even an onsite restaurant that cooks authentic Canarian food from the heat of the volcanic rocks. The park's open every day from 10-6 and tickets cost 8 Euros, which includes a coach tour of the grounds, but camel rides will cost you extra, depending on what time of day you go.