Taking several weeks – or even months – off work for a long holiday travelling around somewhere like Mexico is an amazing experience. After all, you get to explore a host of destinations in one trip. The only downside, in my mind, is that it can be tricky to discover any single location in depth, since you'll usually only spend a couple of days in each place.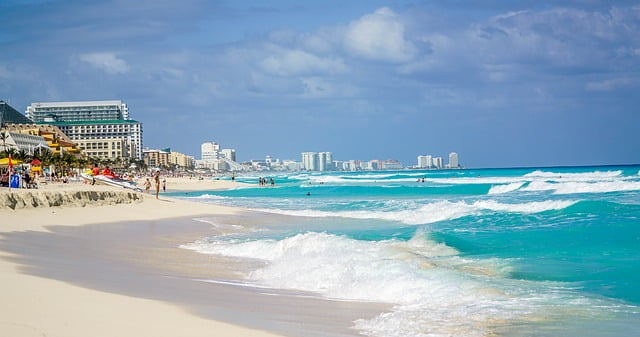 That said, I think that problem is fairly easily tackled by planning ahead. I believe there are two key points in doing so; the first is that you need to do your research to get a clear picture of the things to see and do, and secondly, you should prioritise the places that interest you most.
Running with the example of Mexico, I'm going to give you my suggestions for spending 48 hours in the holidaymakers' paradise that is Cancun.
See Mayan ruins
First on my list would be visiting the local Mayan ruins. Mexico is famous for its rich history, with its Mayan heritage being among the most fascinating elements of it. Since Cancun is considered to be a gateway to Mexico's Mayan past, I think it'd be a real shame to miss it.
Now, a lot of the biggest and most famous sites are outside of the city. While they are doable as a day trip, I don't think they're too practical if you're only planning to spend two days in Cancun. Instead, I suggest you make the most of what's in the city itself.
Fortunately, there are two particularly fantastic sites located centrally. El Rey is one of these; it includes plazas and buildings connected by a long path, and its heyday was between 1280 and 1630. Yamil Lu'um is the other and consists of two towers dating back 500 to 700 years – it is believed these acted as either watchtowers or lighthouses.
Play a round of golf
Cancun is home to some brilliant golf courses, so if you're a fan of the sport, I recommend you put a few hours aside to play a round or two – especially since you'll have a rare chance to play in some truly gorgeous surroundings and hot sunshine!
Among your options is the Playa Mujeres Golf Club, which is a par-72 course designed by Greg Norman. The reason I've picked this one is it has lots of the aforementioned amazing scenery, including pretty lagoons and diverse plant life.
Check out the local nightlife
Is any trip to Mexico complete without checking out the nightlife? I think not. Cancun's a great place to hit the nightclubs (Roots Jazz Club and Coco Bongo being two of the best spots to dance the night away at), but it's also somewhere you can have a more cultural night out.
You see, a lot of the local hotels offer Ballet Folkloricos, where you can watch traditional dances and see colourful costumes – perfect if you fancy experiencing a unique slice of Mexican culture.
Go diving
The next day, I think you should spend the morning scuba diving. Cancun has 24 amazing dive sites, as well as experienced instructors that can guide people of all ability levels – even total novices.
If you do have a little more experience, though, one place not to miss is the Cuevas do los Tiburones – which is off the coast of Isla Mujeres – where you can spot sharks. The local sinkholes are also a real highlight, since they offer a diving experience that's unique to Mexico.
Hit the beach
Once you've pulled off your diving gear, I recommend you climb straight into your swimwear and head down to the beach. Considering that Cancun has 14 miles of sand, you won't exactly be short of choice!