Myrtle Beach is an excellent place to visit if you are searching for a place to enjoy your vacation. You can visit the beach during the early hours of the morning before heading to other attractions areas. Here are some fun and exciting things you can do when you visit Myrtle Beach, South Carolina.
1. Ride the Skywheel
The sky wheel is a massive observation wheel which stands out in the area. With it comes 42 glass-enclosed gondolas which can accommodate up to six individuals. This is the perfect ride for those who love adrenaline and it can last for approximately ten minutes. Get to the sky wheel early and enjoy the beautiful scenery while taking a ride on it.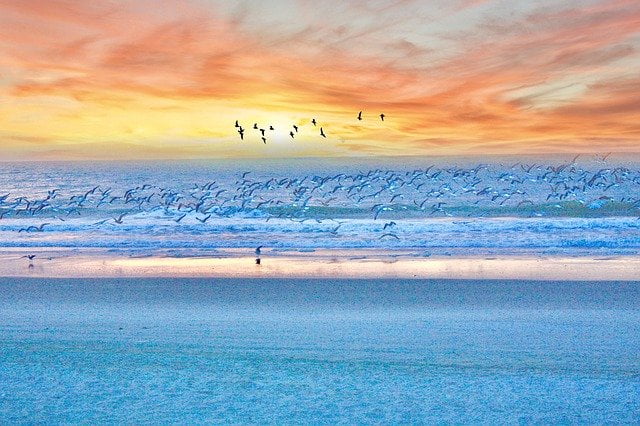 2. Parasailing
At Myrtle Beach, you can always find local things to do such as parasailing. This is the perfect way to get up high out while taking in the views surrounding you. Three individuals can go at a time, which is suitable if you plan to have your kids enjoy the fun as well.
3. ZipLine and Ropes Course
The good thing about the ZipLine adventure at Myrtle Beach is that it is set lower than the traditional Zip Line, making it easy for kids who fear heights to enjoy themselves. There are several rope courses and ziplines, as well as obstacles to climb, allowing for more adventure for you and your kids.
4. Mini Golf
If you love to golf, then rest assured you are covered at Myrtle Beach. This area is filled with several golf courses, offering you the perfect opportunity to enjoy yourself all day long. You can do this with friends and family.
5. Live Oak Trees
There are live oak trees you can see at Brookgreen Gardens. This place is a national historic landmark with a collection of the largest outdoor American Sculptures. This is truly a lot of artwork to explore, but you are going to love it here.
Apart from that, there is a small zoo, a butterfly house, and Enchanted storybook Forest you can enjoy while at Myrtle Beach.
6. Shop, Eat, Play at Broadway
At the Beach, Broadway is home to some of the best attractions and a suitable place to go shopping as well. There are restaurants available along with family and nightlife entertainment, all bordering a 23-acre lake.
7. Grand Prix Family Race Park
There is something for every individual at Myrtle Beach and the Broadway Grand Prix Family Racepark is not an exception. There are so many options for you and your family to enjoy at the race park including go-karts and bumper cars. At the Grand Prix family race park, you can never get enough of the adrenaline rush.
There are so many fun activities you can take part in when you visit Myrtle Beach. The wide variety of fun attractions ensures everyone finds something to do. The above are just a few of the fun activities you would expect to take part in while at Myrtle Beach, but there are so many other activities you can be a part of.