Plenty of travelers do everything possible to escape the frosty winters, but there's something about this snow-covered season that brings out the best in America's small towns. Looking for a spot to bask in the cold-weather delights? These pastoral places are just the tickets.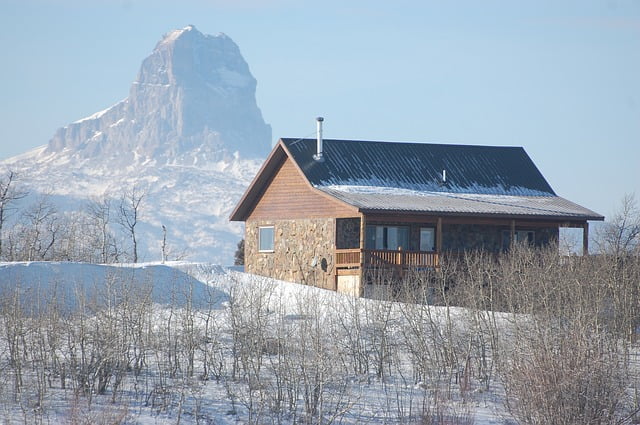 Jackson, Wyoming
Long a favorite of ski buffs and luxury seekers, Jackson is one of those winter wonderlands that retains its charm no matter how many tourists fill the streets. Anchored by the soaring Grand Tetons, this rustic spot is the place to be if you love the great outdoors. Grand Teton National Park offers endless wildlife-spotting opportunities, and local safaris are the hottest activities of the moment.

Old Wethersfield, Connecticut
Historical America lives and breathes in Old Wethersfield. This quintessentially quaint town is home to an array of colonial sights — George Washington's former church is a highlight — and it boasts one of the most sprawling 19th-century districts in all of Connecticut. Grab your mittens, and head out for a snow-speckled stroll; the best way to soak up the wintry atmosphere here is by foot.
Bozeman, Montana
Welcome to Big Sky Country. Though many travelers consider Bozeman a mere stop on the way to the state's most famous natural wonders, there's plenty here to keep winter tourists entertained. Think of it as a modern take on the western states; Main Street still wafts with a certain undiscovered aura, but it's packed with quirky boutiques, creative galleries and can't-miss restaurants.
Grafton, Vermont
Norman Rockwell could've spent his entire career painting portraits of Grafton. Situated near Vermont's Green Mountains, this lovely town simply oozes with small-town charm. Plus, it's one of the state's top places for winter activities; skiing, snowshoeing and skating are the things to do here, and the local lodges offer the perfect apres-ski activities.
Savannah, Georgia
You won't see much snow in this southern locale, but that's not a problem. After all, frosty vistas aren't the main attractions here. Savannah is all about the gorgeous architecture, romantic atmosphere and rich history. Valentine's Day and New Year's Eve are especially great times to visit; the former offers endless opportunities for candlelit dinners and town-square strolls, and the latter sees the city cut loose in a way that rivals even New Orleans.
New York City, New York
Winter is by far one of the best times to take a bite out of the Big Apple. Visit during Christmas, and you'll see some of the country's most stunning light displays. Jet off during January, and you'll have access to the most coveted post-holiday sales. Plus, the chilly temperatures are perfect for cozying up with a cup of hot cocoa at a chic West Village cafe. Talk about the most wonderful time of the year.