If you are planning on visiting Madrid and would like to learn more about what to do and what to visit in this historical city, here you will be able to find some interesting suggestions that will allow you to fully enjoy your stay in one of Spain's most enchanting locations without having to spend a lot of money in the process.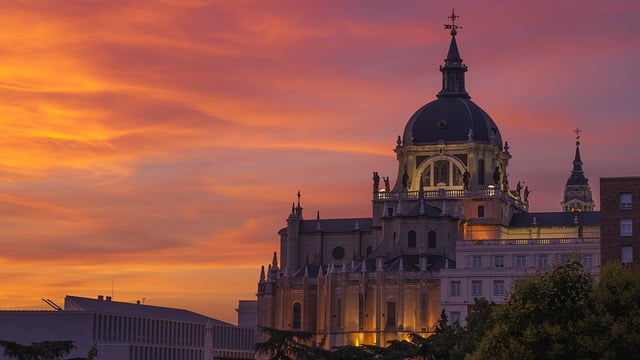 Whether you would like to try some of the local gastronomy, enjoy the nightlife or admire some incredible works of art with your family, you will have the opportunity to find exactly what you are looking for and have a great time in Madrid.
Visit the Museo Nacional del Prado
The Museo Nacional del Prado, considered one of Europe's most important art museums, is located in the heart of Madrid, allowing visitors to appreciate works from some of the most influential artists of all time, such as Rembrandt, Rubens, Goya or Velázquez. With nearly 500 paintings on display, it is possible to focus on one specific artistic period or on one of the many exhibitions available at the museum.
It is important to take into account that, while the Museo del Prado offers an incredible selection of masterpieces, it is not required to spend any money in order to be able to admire paintings such as Fra Angelico's 'The Annunciation' or Rogier van der Weyden's 'The Descent from the Cross', as all visitors are allowed to enter the museum for free from 5pm to 7pm on Sundays, and from 6pm to 8pm every other day of the week.
Discover Madrid's Vibrant Nightlife
Although Madrid is a very popular destination for those people who like visiting museums and other cultural events, the fact is that it is also possible to find a huge selection of clubs and bars where you will be able to have a great time. Whether you would like to assist to a flamenco 'tablao' or you would love to enjoy some live music, Madrid offers numerous cheap spots to enjoy yourself. It is highly recommended to visit the 'Plaza del Sol' or 'Chueca' at night, some of the most vibrant neighbourhoods in the city. Additionally, it is always a good idea to get single trip travel insurance in order to avoid taking any risks in the case you need to go to a hospital or you need to file a report.
Enjoy Some Tapas in Madrid's Historic Quarter
If you would love to enjoy a unique culinary experience and discover an essential part of Spanish gastronomy, you should not miss the opportunity to visit some of Madrid's most popular tapas bars and restaurants. Located right in the city centre, most of these bars allow you to enjoy a selection of local wines, as well as a wide range of affordable tapas. It is possible to try a drink and a 'canapé' for less than £1 or order a selection of ten tapas for much less than you think. Enjoy some traditional 'chorizo' and 'morcilla' tapas, don't forget to order a 'Ribera' or 'Rioja' red wine and enjoy your stay in Madrid.