The natural beauty of the Hawaiian Islands is well-known to millions of tourists who come to this tropical paradise each year. A less known fact is its colorful sand beaches that range in color from white to black. For more info on the islands, check out the Hawaii travel guide, but in the meantime, let's learn about some of these beaches!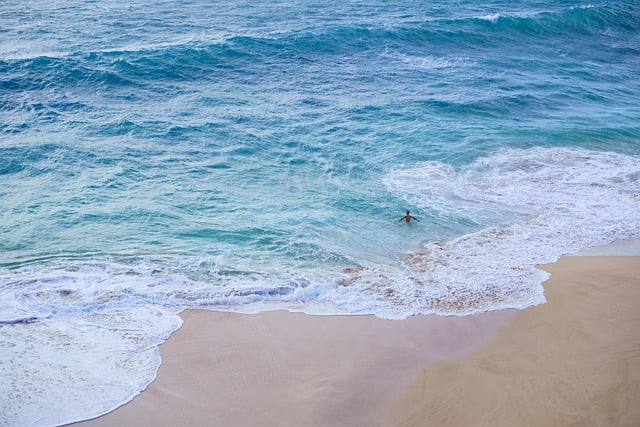 Red Beaches
Red sand beaches are common in Hawaii due to the large amount of iron content in island soils. Although beautiful, they aren't very popular with swimmers and snorkelers. Iron dissolves in the water as tides wash in and out leaving dark, muddy looking waters. Kaihalulu Beach, also called Red Sand Beach, is Hawaii's most famous red beach. Located on the island of Maui, it sits in a hidden cove with rust-red lava cliffs and a jagged black lava rock wall that protects it from the ocean. The vivid red sand is a gorgeous sight, but the cove is hard to reach with unsafe terrain.
White Beaches
Pristine white sand beaches are composed of eroded limestone particles containing shell or coral fragments and other organic elements. On Oahu, Hawaii's big island, most of the white sand beaches are located on the north end of the island. Kailua Beach, one of Oahu's best white sand beaches, has clean fine sand that's great for sunbathing, swimming and wind-surfing. Located along the Kohala Coast, Hapuna Beach State Park is Hawaii's largest white sand beach. With warm waters, it provides perfect conditions for beach lovers, swimmers and snorkelers.
Green Beaches
Green sand beaches are created by large amounts of Olivine in surrounding soils. They give off a rather eerie green glow that often sparkles in the sunlight. The South Point region on Hawaii's big island is famous for Papakolea Beach with Olivine crystals. The western side of Maui has large deposits of Olivine that create glowing green sand and green tinted waters. Although these colorful sands are rare and beautiful, swimmers and snorkelers prefer the lighter white and yellow beaches.
Yellow and Tan Beaches
Yellow beaches are the most common in Hawaii. They are caused by iron impurities, a natural element, found in quartz crystals in the sand. Yellow and darker tan beaches give off a sunny glow that beach goers love, but they absorb a lot of heat during the day becoming quite hot to the feet. Waikiki Beach, a beautiful yellow beach in Honolulu, is famous for its celebrity lifestyle and bikini clad tourists. Maui is full of yellow and tan beaches that are favorites with tourists and locals.
Black Beaches
With Hawaii's history of volcanoes, it's no surprise that black beaches are common here. As hot volcanic lava hits the cool ocean water, black rock and glass is formed creating these black sand and rock beaches. They're found mostly on the Big Island around active volcanic areas. Punalu'u Beach, located in Hawaii Volcanoes National Park, is Hawaii's most famous black beach. Although not a popular swimming beach, it's home to a large population of beautiful sea turtles.