It is often startling to consider the age of the Egyptian civilisation. When the Great Pyramids of Giza were built, Woolly Mammoths were not yet extinct, and Cleopatra lived closer to the present day than she did to the construction of the Sphinx.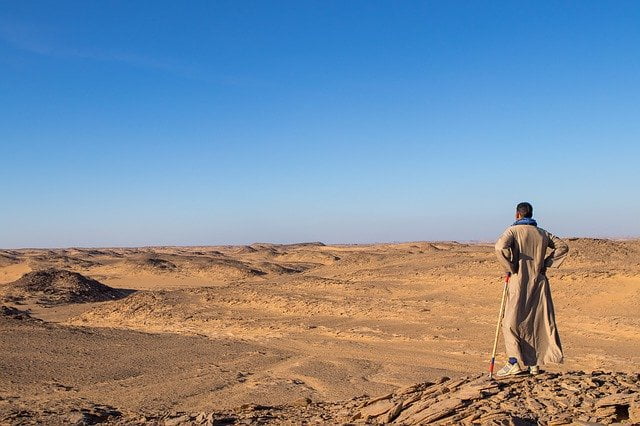 What is remarkable about Egypt's history is how enduring it is, with many of the ancient artefacts still standing and still open to the public. So, if the Acropolis or the Colosseum are a little too modern for your tastes, Egypt holidays will get you closer to some of the country's truly impressive monuments.
Cairo
Although Cairo may seem to be a modern, bustling city, it is home to a great deal of history and culture. As well as being the largest city in Africa, Cairo is an important cultural centre of both Arab and Islamic life.
The Egyptian Museum in Cairo is home to huge numbers of ancient artefacts. More recently, the birth of the modern Egyptian nation is often attributed to Muhammad Ali, who was an Albanian Ottoman general. Whether learning about his exploits in the National Military Museum, or visiting his palace in Bulaq, close to Cairo, Muhammad Ali is one of the most colourful characters in Egyptian history.
The Valley of the Kings
The Valley of the Kings is one of the most iconic parts of any trip to Egypt. The valley, which was a burial site for the pharaohs of the New Kingdom, has an estimated 63 tombs.
The tombs have been well known through Egypt's history, and one of the tombs contains over 1,000 pieces of graffiti in languages such as Latin, Greek and Phoenician. The most famous tomb in the valley is that of Tutankhamen, which was discovered by a British team led by Howard Carter in 1922.
The Great Pyramids
The Pyramids are synonymous with Egyptian history. The Great Pyramids at Giza, situated on the outskirts of Cairo, are the oldest of the Seven Wonders of the Ancient World, and the only ones that still remain standing.
Tour guides still lead camel trips around the Great Pyramids as they have done for centuries. In addition to the Pyramids, Giza is also home to the Sphinx, which despite having lost its nose to the weather over the millennia, is still the largest monolithic statue in the world.
So, if history is your cup of tea, then there's really nothing that compares to Egypt. Those who travel to Egypt have the chance to follow in the footsteps of history's greats, from Alexander, to Julius Caesar to Napoleon. With a total of seven properties on the UNESCO World Heritage list, its legacy as a land of great cultural contribution continues to this day.
Terry Hatton is a travel journalist and amateur historian whose list of 'places visited' contains some of the most revered cultural sites in the world, such as Mexico's Chichen Itza and the Great Wall of China.