The best time to set off an exciting road trip through France is during summer when the weather is at is finest, and here are our top picks for some of the most scenic routes: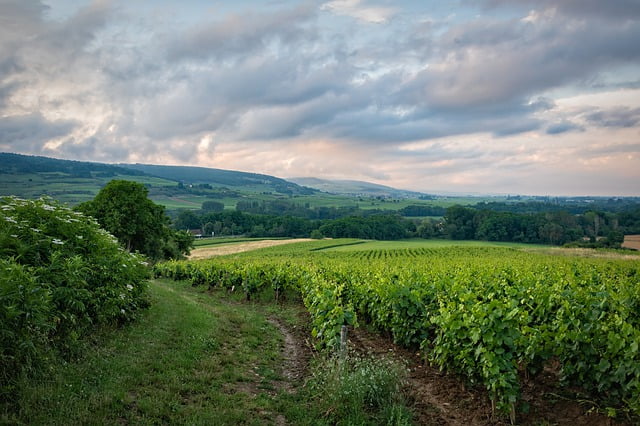 Burgundy
Burgundy is synonymous with French cuisine and wines. This remote region is located a few kilometres from Paris. Driving through the region will give you opportunity to visit exciting cities such as Auxerre which stands next to River Yonne, and Vezelay, which is a UNESCO heritage site. Drive through expansive vineyards in the hill sides, and then stop for some of the famous wine tasting events. If you are here in September, you will be part of the grape harvesting festivities. You can also catch the St. Etienne leg of the Tour de France if you time well. And despite the events taking place, it is possible to find affordable accommodations if you do your research in advance.
French Alps
Visiting one of the snowiest places on earth must be a good experience. To reach the French Alps, you will drive through exquisite resort towns. They include Annecy, which is founded around a Chateau built in the 14 century. It has small but spectacular canals that you can hike a boat ride while resting from a long drive. Or you can decide to have fun mountaineering the Alps, skiing and rafting. Cars are few in this area and an evening ride to view the lush green valleys and clear lakes will give you a thrill.
A trip through Southern France
South of France offers some of the most exciting opportunities for adventure driving. Driving between Montpellier to Nice using a route parallel to the ocean gives an awesome sight. You will go through vineyards in the region between, Avignon,Arles and the Salon de Provenance triangle. You will have an opportunity to come by the Les Beaux de Provenance, a village perched on a hill top, and the Pont de Gard, where you can relax your muscles by walking around. While you can choose to use major routes, driving through minor avenues gives the ultimate experience to Nice.
Taking Napoleon's Route
This is a famous route taken by road adventurers. It slithers from the French Alps all the way to the Riviera. It has wonderful eagle markers and takes you through several towns such as La Mure, Gap, Digne, through Castellane and Grasse, before landing into Cannes, the French capital of movies premieres.