An afternoon relaxing on the golfing green is many people's idea of bliss. Kicking back, strolling gently in the beautiful surroundings before you, soaking up the sun, and enjoying your favourite sport – what could be better?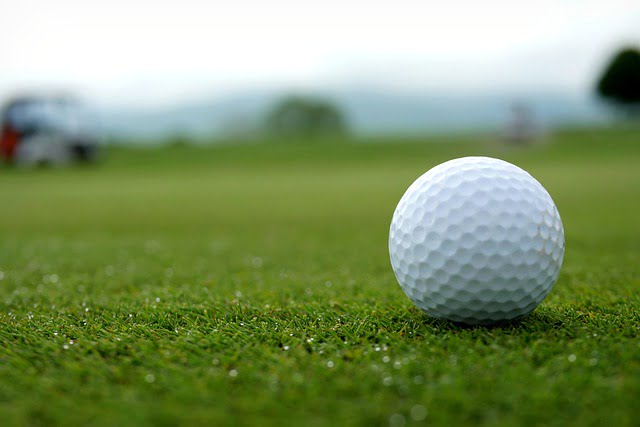 This is why golfing holidays are becoming increasingly popular, and because of that there are some fantastic destinations to jet off to, as well as here in the UK.
Portugal, and especially the Algarve, is probably the destination the jumps into your mind first, and the handy thing about this is that you can grab cheap flights regardless of the month. You can cut your costs even further by being clever with how you get to the airport, and consider driving yourself and parking up. I do this regularly, booking my space through ParkBCP, and combining it with a cheap flight, to save even more money. I regularly use Luton Stress Free Meet and Greet, it's so cheap and does what it says on the tin – it's stress free! It is always worth checking what parking offers are available from your airport as a guaranteed way to save money.
When choosing your destination for your golfing jaunt, it's important to think about equipment. Will you take your own clubs with you, or will you hire some there? This is an entirely personal choice, as some people can't use hired clubs, preferring the feel of their own personal set. This does mean you have to transport them of course, and airlines may charge a fee for this, and you run the risk of damaging them in transit. Think about this one carefully, and be sure to explore your options, as you may find it cheaper and easier to hire.
You don't just have to head off to Portugal, you could go long-haul and head to the USA, where you'll find countless resorts, including mixing it up with a family holiday and heading to Disney World in Florida, where there is also a top-class golf course, meaning the kids get to rollercoaster it up, whilst you play your favourite game. Aside from that, Europe is teeming with resorts too, and you may even consider grabbing a bargain flight up to Scotland and heading to those fantastic courses literally a stone's throw away.
Fancy some Caribbean sun at the same time? Varadero in Cuba has a top-class course on the island, in the heart of the most famous tourist area, so you can have the best of both worlds too.
Wherever you choose, relaxing, soaking up the sun, and heading back home almost horizontal from the chill-out you've enjoyed will be just the ticket for getting rid of your cares and worries.