Now that you can get cheap tickets to Singapore, it is becoming very popular for holidays, or as a stopover on the way to Australia or New Zealand. There is lots to do here, from shopping to theme parks, to trendy cafés and bars. But why not spend some time getting off the beaten track and sampling some of the hidden pleasures of Singapore?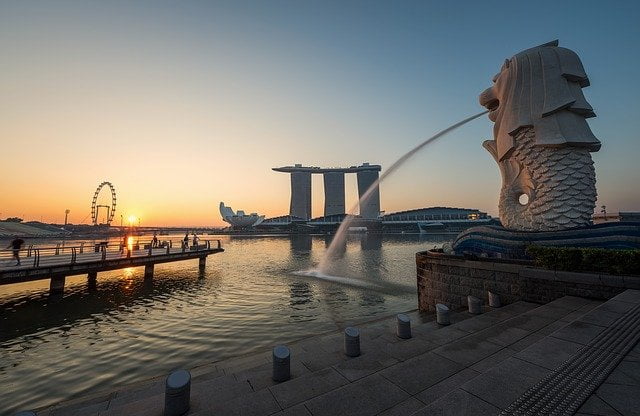 Natural Singapore
First of all, there are plenty of opportunities for getting back to nature. Singapore is known as a vibrant city, but you might be surprised at how much parkland there is. Start with the Botanic Gardens, a surprising haven of peace among the crowds, where you may see the locals limbering up or practising Tai Chi. At one end of the Botanic Gardens is the National Orchid Garden, with a thousand types of orchid, and a whole collection of plants named after famous people such as Princess Diana and Margaret Thatcher.
Then there is the zoo, with thousands of species, including orang-utans and white tigers. You even can go on a night safari to watch the nocturnal animals. Further afield, but still easily accessible, is the Bukit Timah Nature Reserve, the last remaining area of primary rainforest on Singapore. Here you can climb to the highest point on the island while looking out for monkeys, birds and butterflies. Bird watchers will also enjoy the Sungei Wetland Reserve on the northern coast. This is a nature park with mudflats and mangroves where dozens of birds can be seen as well as crabs and tortoises.
Multi-Cultural Singapore
Next, make sure that you explore Singapore's multi-cultural districts. Chinatown has been cleaned up since the days when it a mass of brothels and opium dens, but it is still fascinating to walk the streets and browse for souvenirs to take home. You may also take the opportunity to have a bespoke suit or silk gown made for you. While in Chinatown look out for the Buddha Tooth Relic Temple with its hundreds of miniature Buddhas, and go upstairs to the teashop where you can see the golden tooth relic after which the temple is named. The Chinatown Heritage Centre is also not to be missed: it includes several restored shophouses and other displays relating to the history of Singapore.
Little India is a complete contrast to Chinatown. Walk down Serangoon Road for the sense of being in a different world, a world of incense, brightly coloured fabrics and gold jewellery, together with fortune tellers and restaurants. There are several Hindu temples to visit, too, a riot of colour and ornamentation. If you are not already suffering from sensory overload, walk to the nearby Arab Quarter, with shops, restaurants, and the magnificent Sultan Mosque.
Finally, make sure that you do not limit your dining options to the European style hotels and restaurants. As you would expect, you can find lots of interesting and usual foods in the multi-cultural areas: in Chinatown you can try crocodile or chrysanthemum flower tea, or young coconuts full of delicious milk. To eat like a local, visit a hawker centre, a sort of food court where you can choose freshly cooked food from lots of little stalls.
Tip: If you're looking to travel within Singapore and Malaysia for transportation options via bus, train, car or ferry. They also offer day tours that allow you to discover the city you're visiting even if you're a bit short for time.