For lovers of ancient Roman architecture or ancient British history, a hike along the 80 miles of Roman pathways that constitute the remnants of Hadrian's Wall is well worth the adventure. It's perfect for those hoping to backpack through their vacation as the various one to two day walks along the wall are all within range of local villages and some local hostels.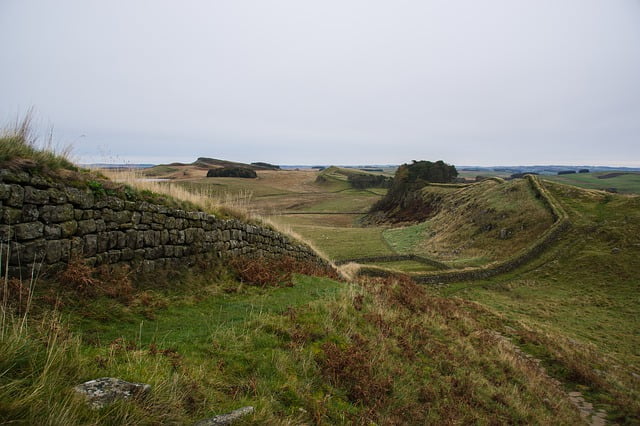 There are short, two-day excursions for those who don't intend to spend all of their holiday in walking boots. The walk is still an intense, and hilly, hike along the wall itself. The route from Haydar Bridge to Haltwhistle for example is a somewhat shorter walk over 19km that encompasses both parts of the wall and the beautiful Northumberland countryside. There are plenty of nearby pubs to seek refuge in if you need a little respite!
Those simply wanting to walk the wall can find detailed maps on the National Trust website as well as the Heritage Museum website that depict local areas and the various different lengths of hikes and walks. The maps also show the various sites along the wall that you really won't want to miss, like the Sycamore Gap – famous for its scene in the movie 'Robin Hood and Cawfield Crags'. There's also the milecastle at mile 37 that is often photographed. Not to mention the opportunities for mountain biking, and the rippling valleys to explore throughout the area.
The wall is also home a variety of events each year so be sure to check those out before you travel on the various websites for the area.