Munich is one of Germany's 'big' cities, the capital of the Bavaria district and the host of the world-renowned Oktoberfest. It's well-regarded in terms of its architecture, culture, food and drink as well as its popularity among a younger generation and Munich city breaks are great travel options and they can be enjoyed to the fullest if one plans thoroughly before flying over.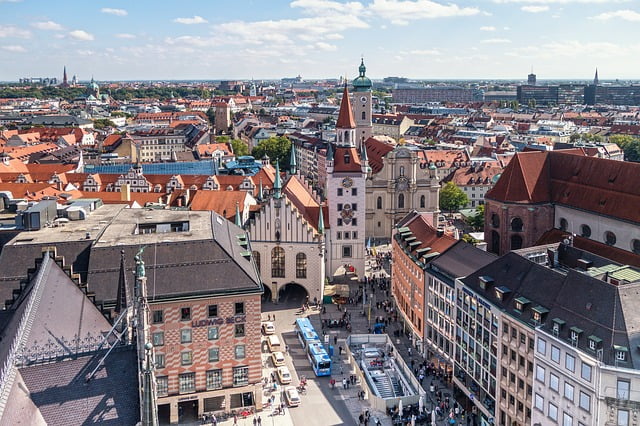 Attractions
 
Marienplatz is the central square of Munich, the popular gathering place and the host of many-a-great market. The archaic architecture, the churches, the landmarks; they all come together to promote a certain tradition well-befitting of Munich as a whole. The Residence Palace of Munich, the former home of a number of Bavarian monarchs, is a grand monument which, nowadays, has been converted into a large museum with a supremely decorated interior.

 
Schloss Nymphenburg is a large, baroque building that served as a summer residence for a number of monarchs. The palace is open to the public and guided tours are certainly one way to educate and learn.
 
Those big on their sports will certainly head for the Olympic Stadium, the site of the 1972 Games as well as the Allianz Arena, home to European giants, Bayern Munich, a multi-coloured stadium.
 
Getting In
 
Munich International is incredibly busy and features an abundance of great travel links to the city as well as the rest of the country. Munich is served by a number of intercontinental destinations around the world and has even received a number of awards for its airport quality.
 
Things To Do
 
Oktoberfest is something special; something unique to behold and the number one attraction come the autumn months. A number of tents are erected and visitors and locals come together and eat and drink, sing and dance, drink some more and even enjoy a number of local rollercoasters and fairground rides that have also been added to complement the festivities.
 
Munich is perfect for those with an eclectic taste, a stunningly traditional city which has embraced a modern way of life. From Oktoberfest to a number of archaic establishments, Munich outdoes itself time and time again.