The blarney, craic and coffee, the Guinness, whisky and story, the folk fables, folk music and the folk themselves – there are so many reasons to visit Ireland nestled within it's lush, majestic and equally rugged country that it's no wonder 2014 is looking like one of the best years to visit. Ever.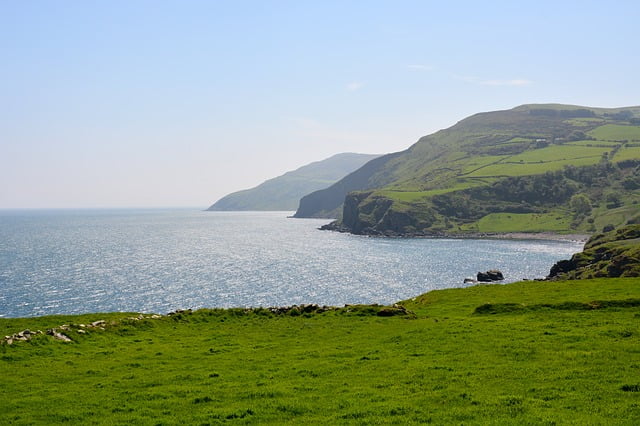 After long and fierce competition, Limerick has been named Ireland's first City of Culture for 2014. The Adventure Travel Association has decided to host the 2014 Adventure Travel World Summit in Killarney. In light of the fact that 700,000 O'Briens in the United States alone can trace their heritage directly back Brian Boru, High King of Ireland (1002 – 1014), County Clare is holding a year long Brian Boru festival in 2014. The list goes on. Here are but a few reasons to make a New Year trip to Ireland in 2014.
New Years Eve: It Lasts for 4 Days 
Known for a gregarious, friendly nature and a love of all festivities, the Irish push the boat out for New Year. Visit Dublin, where celebrations extend from the December 29th right into January 1st. Fireworks, music concerts and a stunning torch-lit procession mark the dawn of a new year. Three NYE Dublin, as the event is known, begins with The Gathering at Leopardstown on the 29th, where traditional performances from Irish musicians signal the end of one party and the beginning of the next. Love Dublin Day follows, and is followed in turn by the procession and the countdown on New Years Eve.
The Perfect Road Trip 
The Irish Times recently reported that Ireland's hottest attraction in 2014 isn't a festival or cultural event but a 2,400km long stretch of coast from County Donegal to County Cork. Car hire at Dublin Airport can take you to 'The Wild Atlantic Way', billed as the world's most awe-inspiring stretch of natural beauty, with advertisements for next years season currently running on German, French and Chinese television. As well as affording visitors with breathtaking views, the trip also allows you to take in some of Ireland's harder to reach sights.  
A Booming Tourism Industry 
Ireland broke it's own record during 2013, with ETN announcing an unprecedented 8 million visitors. As County Clare continues it's preparations for Brian Boru 2014, The Gathering is celebrating a lucrative year spent welcoming home Ireland's diverse and scattered diaspora. Heritage is high on the list of priorities for both the tourist and the nation, and The Gathering has declared it's ambitious intention of welcoming over 25 million visitors over the next 3 years. What this means is that all visitors can expect service with a sincere smile and a commitment to showcasing the best of Ireland's rich cultural traditions.
Perfect for the Family 
Interactive exhibitions, intellectually stimulating history reenactors, playful performances and more haunted castles than any 12 year old boy can visit in one trip complement Ireland's more mature attractions. The National Leprechaun Museum and an evening of 'Food, Folklore and Fairies' are two fine examples of attractions suitable to both young and old.
Over the centuries, a love of story, music and gatherings of all kinds has translated into a wealth of theaters and exciting traditional music venues. To make the most of your trip it's advisable to hunt through the performance and event calendars for 2014, although those who venture to the Emerald Isle on a whim are sure to find a lively schedule at any time of the year.