Barbados is a Caribbean island that can be divided into four parts: Bridgetown, Central Eastern Barbados, Western Barbados and Southern Barbados. It is home to lush landscapes with tropical vegetation, pristine beaches and colourful towns painted various shades of pastel.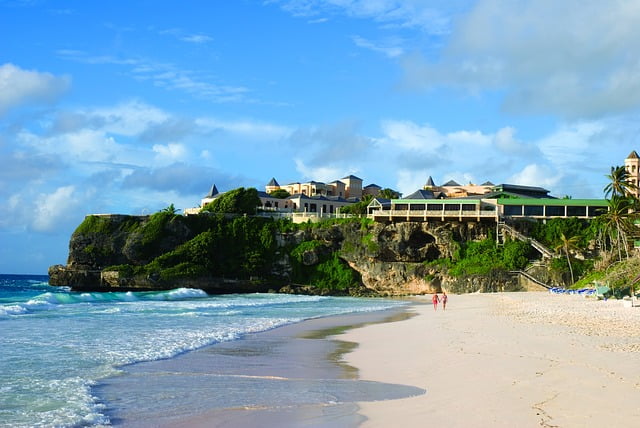 Bridgetown
First up is Bridgetown, the capital and largest city on the island. This is where the world renowned Barbados museum is located. This museum can get you in sync with the history of Barbados including the British era. Also, located in Bridgetown is Mount Gay Rum Distillery where the sugarcane industry, a national sustenance, can be seen in action. Lastly, all fans of the West Indies cricket team would be surprised to know that Barbados is home to Kensington Oval in Bridgetown where International matches by the ICC take place. This place has also been host to many World Cup matches.
Central Eastern
Next, in the Central Eastern part of the island, is the famous Harrison's Cave which is known for being one of the biggest crystallised limestone caverns in the world. A tour could take up to 3 hours. Also, you could spend some time sightseeing the majestic natural beauty of the Gun Hill Signal Station. A carved lion statue sits below this station.
Western Barbados
If you think travelling is incomplete without a little bit shopping then you will want to head over to the markets of Holetown on the coats of western Barbados. While there you can also tour around Holetown monument, the first British landing place, and St. James Parish Church, the oldest church in Barbados.
Southern Barbados
Water sports fans would also not be disappointed on a visit to Barbados as the southern coasts offer a huge range of water sports ranging from water skiing to double kayaking. All, you need to do you register yourself with one of the water sports company and experience the fun.
So, next time you plan a holiday to Barbados, these are the five things you should look out for.