Athens is, very deservedly, one of the most popular holiday destinations in Greece. After all, it's hard to imagine a city more filled with world-famous archaeological sites, vibrant nightlife and amazing food. But, I think if you've booked a break in Athens (and if you haven't done this already, you can do so through companies like Sovereign) it's well worth leaving the city behind for a day or two to discover the surrounding area.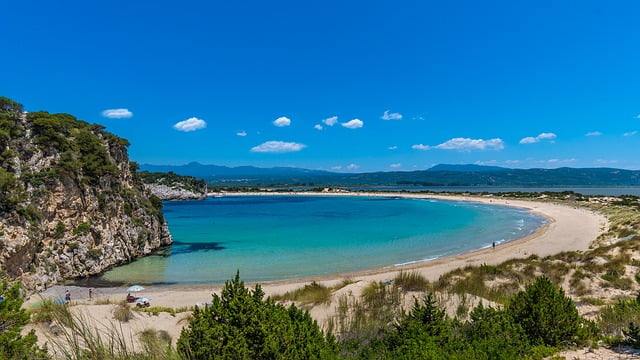 You see, while Athens has got a lot to offer, it's also near to some incredibly exciting and attractive places that are feasible to visit as day or overnight trips. In my opinion, the gorgeous region of the Peloponnese is an easy winner – it's just a few hours from Athens, packed with historical sites and has a wealth of natural beauty spots.
Below, you'll find a few tips on some of the best places to visit. Bear in mind that the Peloponnese is a large region rather than a single city, so these are ideas for full days out rather than suggestions to combine in just one day trip.
Nafplion
Nafplion is an absolutely perfect option for a jaunt from Athens. You see, you can easily get a train here from the national capital's Larissa Station, which should take around three hours. As the journey is relatively long you're best off setting out early, but doing so is well worth it.
This charming seaside town is a real joy to explore. My favourite part is the Palamidi fortress, which is perched on a 700 ft cliff and watches over the town. Staircases wind their way down it, and trekking up these to both explore the impressive fortress and check out the views of the old town is time well spent.
I'd also recommend taking a stroll around the old quarter of the town, which sits on a peninsula, since here you can see a great mix of architecture that includes Turkish and Venetian buildings, as well as Greek ones. On the peninsula you'll also find the Nafplion Promenade, which you'll be able to spot instantly thanks to the red flagstone it's paved with. This is a lovely place for a seaside wander, and you can get down to the rocky Arvanitia Beach here, which is a nice spot for a quick swim.
Mycenae
Alternatively, head to the ancient citadel of Mycenae, which is an amazing place to explore. In my opinion, a day trip here is absolutely perfect for any travellers interested in history or who simply have a strong sense of adventure, since there really is a touch of magic about the place.
Once upon a time, this citadel was powerful enough that it ruled a large chunk of the Mediterranean. Today, you can amble around the ruins, which are nestled on a hill that's both between two peaks and next to some dramatic ravines.
Mycenae's heyday was between 1500 BC and 1100 BC, which is when it wielded the most power over the Med. Entrance to the site is gained through the imposing Lion Gate – though you'll need to look at the paws to recognise the eponymous lions, since their heads have long been missing.
Ruins not to miss include the Granary, grave circle and the House of the Warrior Vase, but to see the artefacts archaeologists have discovered here, you'll actually need to visit the Archaeological Museum back in Athens! I reckon it's worth doing this the day before you arrive in Mycenae, just because it might mean you have a clearer picture of life here while you're walking around, but of course it's a matter of personal preference.