South Africa is known for her exceptional beauty and diversity of tourist attractions. From experiencing the Big 5 and other wildlife at the best game lodges in Southern Africa to watching the sunset on top of a mountain, South Africa will be a place of fond memories and new perspectives for anyone who visits.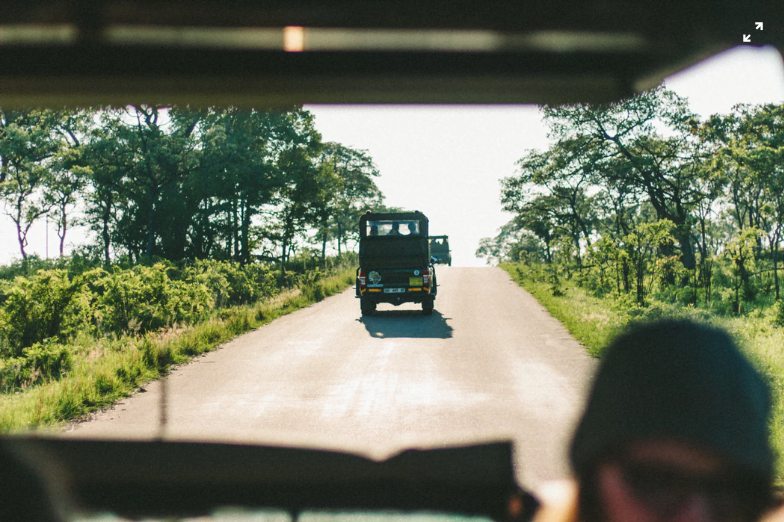 Photo via Anna Kate Kauten via Unsplash CC0
Safari Experience at Pondoro Game Lodge, Greater Kruger
A visit to South Africa isn't complete without experiencing an epic safari. The Greater Kruger is renowned for the abundance of wildlife that includes the famed Big 5: lion; rhino; leopard; elephant and buffalo. It's a true privilege to see these animals in their natural habitat – and the award-winning Pondoro Game Lodge is the perfect place for an authentic safari journey.
The lodge is located in the Balule Nature Reserve in the Greater Kruger National Park.  Guests are treated to luxury game drives conducted by knowledgeable guides – each cruiser takes a maximum of eight people at a time, ensuring an exclusive wildlife-viewing experience.
The accommodation consists of five sensational, ultra-luxe suites that each have a private patio, lounge area, outdoor shower, Jacuzzi and views of the river.
Pondoro Game Lodge is a safari haven that will leave you with a new perspective and appreciation for this incredible country.
Table Mountain, Cape Town
A trip up to the top of the Mother City's iconic Table Mountain is an absolute must for any traveller. If you're feeling adventurous, there is an array of hiking paths that vary in degree of difficulty that will challenge even the most seasoned hikers – however, the idyllic scenery is a wonderful reward that cannot be forgotten.
If hiking doesn't appeal to you, the Table Mountain Aerial Cableway is a journey in its own right. As the cable car ascends, a 360° rotating platform provides unparalleled views of the Atlantic Ocean as well as the vast mountain range. At the summit, 1089 metres above the city, a unique view of the beauty of Cape Town can be experienced.
There is a plethora of activities available at the top of the mountain: grab a bite at the Table Mountain Café; shop for souvenirs at the Shop at the Top and take a walk down the paths flanked by gorgeous flora.
Cango Caves, Klein Karoo
For those who are intrepid explorers at heart, the Cango Caves, situated 30 kilometres from Oudtshoorn in the Klein Karoo, have to be experienced.
It's a subterranean world of wonder, sculpted by nature and enjoyed by tourists from all over the world. Expert guides lead guests through a labyrinth of dripstone caverns and massive halls of stalagmite formations; a result of the movement of the Earth's crust over millions of years. It's an absolute spectacle.
If you're fit and not claustrophobic, there is an 'adventure' option that will test your resolve and amaze you at the same time. You will need to crawl and squeeze your way through various tunnels. Please note that this option is not recommended if you're pregnant; have high blood pressure and / or asthma. Children need to be over six years old.
Mark works for Pondoro, loves to travel and has been writing about his experiences across the globe for a few years now. He is passionate about sustainability and Eco-travel, working hard to educate and inform wherever possible along the way.