Your dog loves you and wants to spend as much time as possible with you. Bringing him or her along on your vacation can be a wonderful and exciting gift. Traveling to Las Vegas with your dog can be a blast as long as you have some pup-friendly activities planned for the two of you.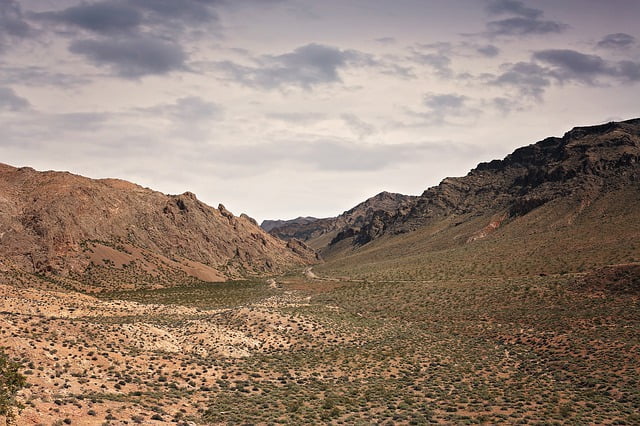 Luckily, Las Vegas is a dog-friendly city, and there are plenty of dog parks and other places where you and your canine will be welcome. Just make sure you book a pet-friendly hotel for your Las Vegas vacation.
Desert Breeze Dog Park
The Desert Breeze Park offers a spacious dog park area with three runs and benches, water taps and waste bins. At the Desert Breeze Dog Park, your dog can run free and get acquainted with other dogs. There are separate fenced areas for both small and large dogs. If your dog needs room to run, he or she will find it here. Las Vegas is also home to a number of other dog parks.
Red Rock Canyon
Red Rock Canyon National Conservation Area consists of 195,819 acres of desert located 17 miles west of the Strip. Here you and your dog can enjoy more than 30 miles of hiking trails winding through some of the most beautiful landscape of the Mojave Desert. Dogs are allowed on the hiking trails within the Red Rock Canyon National Conservation Area as long as they are leashed. You should clean up after your pet and carry plenty of water, food and supplies for both of you while hiking in the desert.
During the Paleozoic Era 600 million years ago, the Red Rock Canyon region was submerged beneath an ocean basin, so keep your eyes peeled for the fossil remains of ancient sea life like scallops and sponges. Check out the Fossil Trail to see some of these. Paleontologists have also excavated the bones of ancient mammals that lived in the region eight to 12 million years ago, including three-toed horses and saber-toothed cats.
Shelby American Museum
Well-behaved, leashed dogs are welcome to accompany their owners into the Shelby American Museum. This museum is home to many custom and high-performance vehicles built by Shelby American, including the 289 Cobra, the 427 Cobra and the Daytona Coupe.
Spring Mountain Ranch
Spring Mountain Ranch is a Nevada State Park about 15 miles west of the city. The 520 acre oasis provided water to the Paiute tribe before white settlers arrived. Millionaire Howard Hughes and German actress Vera Krupp are just two of the interesting and colorful characters who have owned this luxurious ranch. Super Summer Theater performances occur here from May to September, and you can enjoy a living history program including Civil War Reenactments and costumed role playing.
This park is located at a considerably higher elevation than the Las Vegas valley — 3,800 feet to be exact — so you'll find that it's 10 to 15 degrees cooler here. The high elevation and relatively high levels of rainfall that accompany it mean you'll see a variety of plants not found in the surrounding desert, including wildflowers like desert marigold, brittlebush and globe mallow. Leashed dogs are permitted on park trails.
Lake Mead
Lake Mead is located about 25 miles from Las Vegas, off U.S. 93 near Boulder City. This 1.5 million acre park offers visitors the beauty of the mountains, the desert and of course, the two large man made lakes, Lake Mead and Lake Mohave. Kayaking, canoeing, angling and water skiing are practiced here, and the park's many paved roads lead to short and stunning desert hikes. You'll also find picnic areas where you can cook out for lunch or dinner. Pets are welcome, but they must stay out of the water and on a leash.
Both you and your dog can enjoy a Las Vegas vacation when you include some of these pet-friendly activities on your itinerary. Your dog will love meeting local dogs at a Las Vegas dog park or hiking some of the many miles of beautiful nearby desert trails.
About the Author: Contributing blogger Sarah Auden is a Las Vegas native. Her work has appeared on numerous travel websites.