The Red Sea is a long, narrow expanse that separates the continents of Africa and Asia. The northern region of the Red Sea is enclosed by the Gulf of Suez while the southern region of the Red Sea flows into the Indian Ocean through the Gulf of Aden and the Bab el Mandeb strait. The area is widely viewed as an exotic region dictated by spectacular architecture, interesting cultures and numerous attractions from some of the earliest known civilizations. There are numerous cruises to the Red Sea that make it convenient to visit many popular destinations within a short period of time.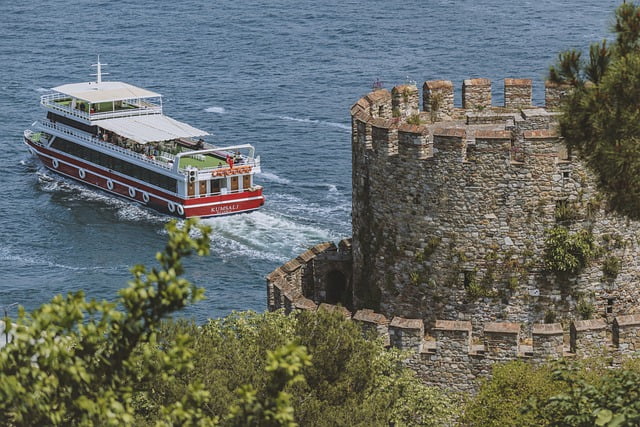 Here are some of the hottest ports of call to visit on a Red Sea cruise.
1. Marmaris, Turkey

Marmaris is a beach resort town that is highly regarded for its beautiful scenery and ancient history. A visit to this port of call would not be complete without spending time lounging on the beach and catching a glimpse of the endangered loggerhead turtles that call the area home. In addition, popular activities include visiting the Tombs of Kings, taking a mud bath in Dalyan and cruising down the Dalyan River.
2. Alexandria, Egypt

Alexandria is one of the largest cities in Egypt, and it provides visitors with much to see and do. Must-see attractions in Alexandria include the Kom el Dekka amphitheatre, the Qait Bey Fort, El Alamein an the Alexandria National Museum. Strolling down the city streets while admiring the architecture and sampling local dishes is also a pleasurable experience.
3. Cairo, Egypt (Port Said)

Cairo does not have an actual port, but a cruise ship itinerary with a stop at nearby Port Said in the Suez Canal provides the perfect opportunity to make the short trip into Cairo. Cairo is an exemplary destination to visit with attractions like the Pyramids, the Sphinx and King Tut's tomb. There are also amble shopping and dining opportunities available at bazaars and plazas throughout the city.
4. Limassol, Cypruss

This beautiful coastal town set on Akrotiri Bay provides something for everyone to enjoy. History buffs will love viewing the antiquated architecture found throughout the city and visiting Curium and the medieval castle. Aphrodite's Rock, the Petra Tour Romious and the Odeion Amphitheatre are also popular historical attractions. Modern culture can be enjoyed at local bars and shops in the Yermasoyia quarter.
5. Haifa, Israel

Haifa is largely known as a religious destination, and it is home to popular religious landmarks near the scenic Carmel Mountains. Attractions to visit in Haifa include the Basilica of the Annunciation, the Baha'I Gardens, the Church of St. Joseph's, the Sea of Galilee and Caesarea.
With these and other fabulous ports of call in many cruise ship itineraries, a cruise to the Red Sea can be a magical, memorable experience.