Big cities are known to host festivals quite often. During summer, Montreal is filled with visitors who are taking a break from their workday experiences. The summer festivals bring people together for an exciting weekend or week of activity. In Montreal, there are several summer festivals that take place annually.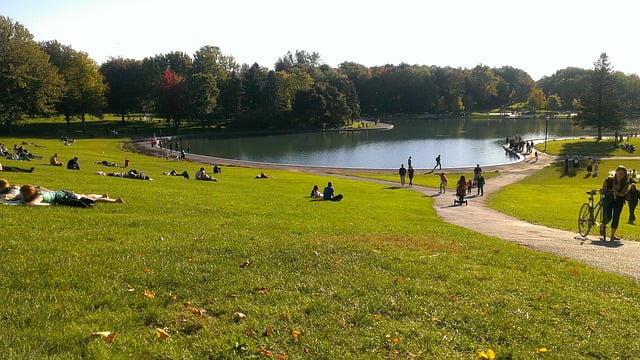 This city is popularly known for its fabulous all year selection of summer festivals that are a great highlight for holiday makers to this destination.
Just for Laughs Festival
This is the biggest summer comedy festival in the globe and it offers theater productions as well as big and smaller stand up venues. In the middle of July, you can enjoy comedy at its best at this festival.
International Jazz Festival
In the month of July each year, the international jazz festival takes place in Montreal. You have the option of picking out your favorite performer from a large concert venue or a small intimate café or probably street musicians. Actually, the choice is all yours. Those who would love to enjoy an entire week of partying in Montreal should not miss the Black and Blue festival that is organized every May with the proceeds benefiting AIDS non-profit organizations.
April's Blue Metropolis
This is an international literary festival that is fun and exciting for those who enjoy literary theories. At this festival, you will learn plenty of English.
Take note that there are several other amazing summer festivals that are hosted each year in Montreal. The festivals all have different themes that are expected to meet the interest of different people. There is definitely something for everybody at these festivals. You simply need to search for more information on the different summer festivals that are found in Montreal.
The festivals in Montreal provide visitors with great entertainment during their summer holiday in Montreal. Just keep in mind that if you decide to visit during festival time, you'll need to book accommodations in Montreal ahead of time as things can book up rather quickly.