Located right at the crossroads between the Mediterranean and the Balkans, you'll find Croatia – a country with a stretch of inviting beaches, stunning hill-perched villages, and plenty of Roman ruins. Its moderate climate makes it a great destination anytime of the year, and with plenty of places to explore in the country, it's a destination that might just keep you coming back again and again.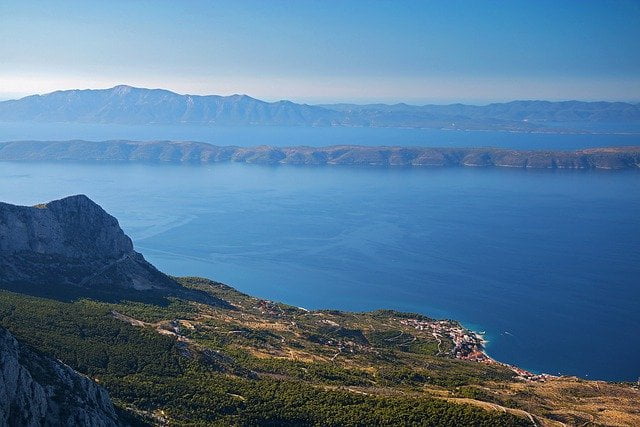 Here are a few ideas of places to visit in the country:
Zagreb
The vibrant metropolis of Zagreb should be your first stop in the country. Notable tourist attractions in the city include the Zagreb Eye Viewpoint, the Karting Arena, the Upper Town or the Croatian Museum of Naive Art.
Korcula
Korcula island is located in the Dalmatia area of Croatia and it is one of the most popular tourist destinations in the country. Some of the things you can visit here include the beautiful villages of Lumbarda and Zavalatica. This island is perfect for those who are passionate about cycling and hiking, especially since the island has numerous places that are left undiscovered. Moreover, there are plenty of vineyards around here as well!
Pula
The Croatian city of Pula was extremely popular back in the ancient times, given the numerous gladiator fights that were organized here on a constant basis. Located at the southern tip of the Istrian peninsula, Pula has a lot to offer to its visitors: here you can see the Roman Amphitheater, the well known Augustus Temple, the Cathedral of Assumption of Blessed Virgin Mary, the Arena, the Forum and the Town Hall. Regardless of your choice, you will surely not get bored here.
Split
Another very sought-after tourist destination in Croatia is the city of Split, as here you can find the hystorical palace of Diocletian, the Ivan Mestrovic Gallery, the Old Split area where you can find all the vintage buildings and the architecture that dates back several centuries, the Brac Island, the Riva Harbor or the Archaeological Museum of Split.
Dubrovnik
Last, but certainly not least, Dubrovnik is another destination worthy of your time if you plan to visit Croatia. Commonly known as the Pearl of the Adriatic, the city of Dubrovnik is one of the most intensely visited locations in the Mediterranean region. Here you can visit the Ancient City Walls, the Old Town, the popular Dubrovnik Cable Car which will give you an overview of the entire city, the beautiful Island of Lokrum, the City Harbor or the Museum of Croatian War of Independence.