It was almost twenty years ago when I first visited the Caribbean. I travelled in the most basic of ways, as a student on a cheap and bumpy flight, carrying nothing but a backpack that contained all my earthly possessions and with a huge smile on my face as I contemplated the adventure I was about to take.  I walked off the plane to a deafening noise that I found to be San Jose and it felt like I had stepped into an alternate life – one that was loud, dusty and stifling hot.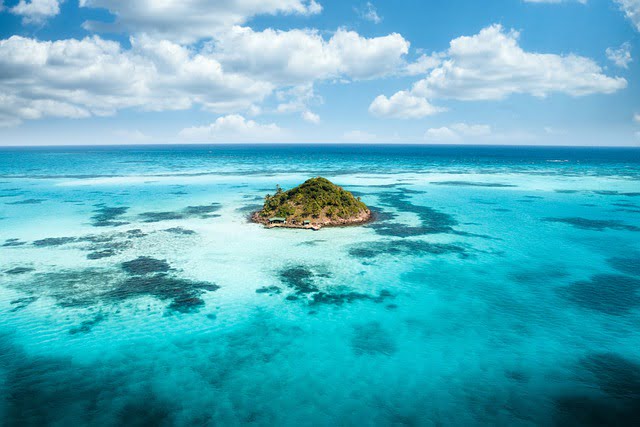 I remember my smile faltering as I realised I was terrified.
My first night in the city centre hotel was no better; I barely slept a wink as cockroaches climbed the walls and sang in unison around me.  My hands shook the next morning as I paid the bill and feeling less confident than before I slung my backpack on my shoulders and headed out to the bus to pastures new.
Then I hit the Caribbean coast and happiness wrapped itself around me like a bear hug, serenity came crashing towards me in the form of incredible surfing waves, the sun brought calmness on its rays and my smile returned.
I checked into my basic, but clean hotel on the beach and headed out to the shore.  Unfolding my towel I lay and stared at the blue ocean with different eyes and eventually the weariness from the night before caught up with me and I started to doze.  I remember when I woke I had a companion on my towel – a foot long Iguana had spotted the luxury of my spot and had silently crept on and joined me.  When I let out a little squeal of surprise, he simply blinked one eye picked up his four feet and wandered off.
The overriding memory of my first Caribbean holiday was the rain forests.  If you have not had the pleasure of visiting a Costa Rican rain forest I simply urge you to go.  Imagine being stood in a dense forest, where the heat of the sun is covered by a roof of leaves, around you is an urban silence, no cars, no machinery, no chatter from the street.  In front of you are a gang of monkeys, leaping from tree to tree, and through the foliage sneaks a myriad of wildlife just waiting to be discovered.
It is breath-taking.
I have been to the Caribbean many times since my first encounter all those moons ago and it never fails to fill me with radiance, the beauty of the different Caribbean countries is astounding and leaves images firmly implanted in your brain that never fade.
Now, luckily, I don't travel in quite the same way and I have never stayed in a cockroach infested hotel since, for those looking to explore the Caribbean I would recommend looking into booking a Caribbean cruise deal so you can experience a range of countries and cultures in one trip. I delighted in sharing memories of countries I had already seen when I took a cruise with my husband and together we made some terrific new memories of sights I had never before seen.
The Caribbean – guaranteed to make you smile.