You are finally going to your long-waited vacation in two days. All your clothes are already packed tightly in the luggage. Flight and hotel are booked. You have made the checklist of places you wanted to go. You are thrilled to enjoy your great escape from routine. And then you remember that you have to go through the airport before enjoying all these vacation plans.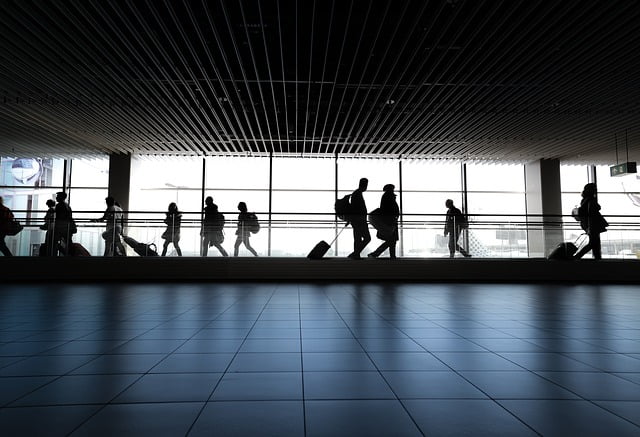 For many, airports are the least favorite experience that they have to go through before and after a travel. You usually have to face lots and lots of security checks, document verification, not to mention the boring luggage waiting routine. We all have been there. So here's our 5 tips to make your airport experience better.
Put your flight tickets and documents in an envelope
When we go to the airport, the first thing we would have to do is to check in with our airline. In the process of checking in, you will need to show them your flight tickets along with your IDs (for domestic flight) or passports (for international flight). Now flight ticket no need to print out, there are so many OTA such as like Traveloka, Expedia, Hipmunk that provide e-ticket. Before we board the plane, the airport staff would once again check the flight tickets and IDs / passports. When there's some problem with our stuff, flight, or many other things, the airport staff will usually also check for the flight tickets and documents.
You will need your flight ticket and other documents (ID, passport) a lot in the airport. It will be much easier for you if you put all those documents and flight tickets in one place so you can easily get it out when needed.
Prepare for the long wait before boarding
Most airport requires us to get in the waiting room (or at least checks in) an hour or two before boarding. This means that you will need some way to kill time for an hour or two. Be prepared! If you like reading, consider taking a book or magazine with you to the airport. If you love listening to music, make sure your favorite songs are ready on your phone or music player. Having something to do while waiting for the boarding time will make your airport experience much, much better.
Get some food or snack before going
There's two thing to remember about airport food: it's expensive and usually only moderately good at best. One day before your travel, always open up your flight ticket and check for the boarding time. If it's around your meal time, there's a chance that you will get hungry either in the plane or airport. If there's this possibility, prepare some food or snack beforehand. Enjoying your favorite food (especially if it's something home-made) even when you're on the road will boost your travelling experience by miles.
Tag your luggage with Something Unique
You finally landed on your destination. You are very excited to start exploring the place. But wait! You have to get your luggage first. And find your luggage in the sea of similar-looking luggage from all other passengers. Tagging your luggage with something unique and eye-catching will help you a lot in this situation, especially if you have a luggage with common color like black. Make sure that you have a tag that's identifiable from far away so you can get to your luggage fast. Also remember to prepare your flight tickets and documents here, since some airport will check for them before you get your luggage out.
So that's 4 tips from us to have a much better time in the airport. Now you can start preparing an awesome vacation through and through, from the airport to the destination, and back to the airport again. Go have a great vacation!