Minnesota, often known as the "Land of 10,000 Lakes", is a haven of picturesque backwaters, amazing treescapes and awe inspiring natural beauty. It's no surprise then, that most of the natives head outside to have their fun.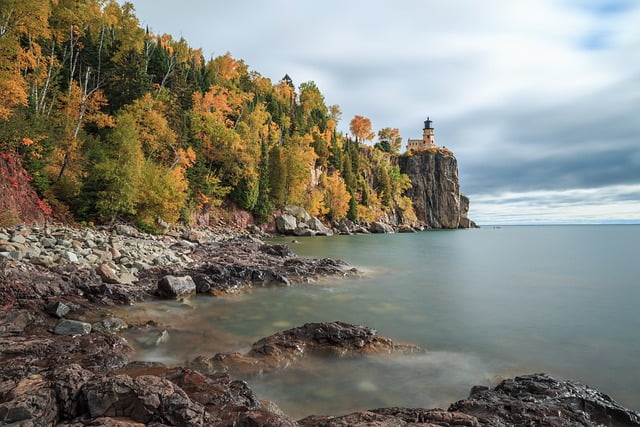 Here are the top five must-do things in Minnesota –
Go Golfing
A forgiving sun, a gentle breeze and an abundance of lakes is what makes the best golfing experience, in my opinion. If you are in Minnesota, and you like golf, it would be a crime to not pick up your favorite club and go for a ride in a good course. Wildwedge Golfs is one of the best golf course in Minnesota.
Shop till you drop at the Mall of America
Although it seems counterproductive to stay inside on a good Minnesota day, the Mall of America still deserves a visit. It is the biggest mall in the whole United States having over five hundred stores, more than fifty restaurants and Nickelodeon Universe – the largest indoor Nickelodeon theme park. It also houses many other entertainment units like a theater, LEGO imagination center, an aquarium and more.
Go Bass Fishing
Minnesota claims some of the best fishing areas in the state. Even though walleyes are the state fish, and Minnesota doesn't produce10 pounder bass, no one can beat Minnesota for the total number of bass, and the area and quality of fishing waters.
Sample the Local Culture
Minnesota has a lot of museums and science centers which would take a lot of time and enthusiasm to explore properly. Some of the unorthodox places to visit are the Kensington Runestone Museum, The Bakken Museum and the Bell Museum of Natural History.
Take a Boat Ride
Minnesota has a lot of lakes. So, there are also a lot of boats. There are guided tours on some of these boats which take you through an amazing hidden world of natural wonders on calm and quiet waters. If you are an adrenaline junkie, you can rent a speed boat or go para-gliding.
I hope this article was helpful and informative to you. I wish you a very happy trip to Minnesota.