As you fly into Dublin, you'll soar above the green fields and magical scenery that gives Ireland its famous name; the Emerald Isle. Dublin is a great place for a family holiday, with lots of attractions to see and hospitable locals to help guide you. If you're heading to Ireland for a getaway, then there are some family-friendly things you shouldn't miss out on.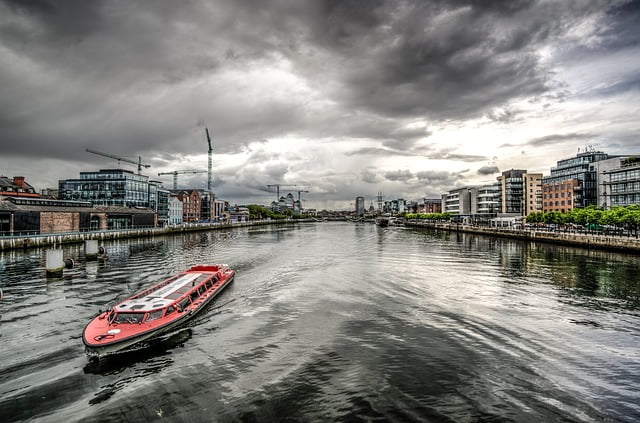 1. Rent a car 
Whilst Dublin has a substantial public transport network; it's a good idea to take advantage of car hire Dublin airport services. Travelling around in your own vehicle doesn't only provide increased comfort and flexibility for your family, but it allows you to easily adventure outside of the city if you want to explore further afield. If you're using cabs and local transport, you're also tied into the schedule you set. The weather can be extremely changeable in Ireland, and the last thing you want is to have gone to an outdoor attraction only to have it pour with rain. If you've rented a car, you can simply turn around and visit somewhere else, instead of having to wait for a bus or train in bad weather.
2. Avoid hotels if possible 
Hotels can provide you with all the modern conveniences you're used to, but they also lack character and charm. Instead of using hotels, opt for a Bed and Breakfast (B&B). These family run businesses provide home-cooked meals and a friendly service. The owners and staff can also be an invaluable source of information on local attractions and places to visit. If you're staying in Dublin for the entirety of your visit, you can use a single B&B, providing you with a homely base to retreat to at the end of a busy day.
3. Visit a pub 
You might not think that public houses are a place for children, but you'd be wrong. Pubs are open all day, and are a great place to get lunch or dinner. If you visit in the early evening, you'll find many families enjoying the food, music and lively atmosphere. Pubs aren't waited, so you'll need to find somewhere to sit and then head to the bar for service. In Dublin, many pubs have live music on a weekly basis, so do a little research and ensure you get the full Irish experience.
4. Enjoy Phoenix Park 
Phoenix Park is the largest fully enclosed urban park in Europe, making it a must-see destination for families visiting Dublin. There are a variety of things to do in addition to simply walking around, and you might like to visit Dublin Zoo. There's a tearoom for refreshments, a beautiful array of gardens and a playground for children. In addition, you can rent bikes and toddler trailers so the whole family can have fun.
5. Explore Imaginosity and the Bray Sea Life Aquarium 
If you have inquisitive youngsters, then Imaginosity is the ideal place to visit; particularly on a wet day. This children's museum is filled with interactive displays and exhibits for everyone to enjoy, including an 'auto shop', a 'store' and a stage for performing on. It can be busy, so you should book the day before to ensure entry. Meanwhile, only a short journey from Dublin's thriving city centre, you'll find the Bray Sea Life Aquarium. The attraction is home to around 90 species of marine life, including sharks, sea horses and piranhas. It has hours of amusement for the entire family, some very informative Q&A sessions and allows the family to take a break from the cityscape of Dublin itself.