Taking a break in London can seem anathema to those who live there: its fast pace and generally cold climate mean that taking a moment and just relaxing is often the last thing on their minds. Yet London can be a really enjoyable place to be if you're not pushed by work, or perished by cold.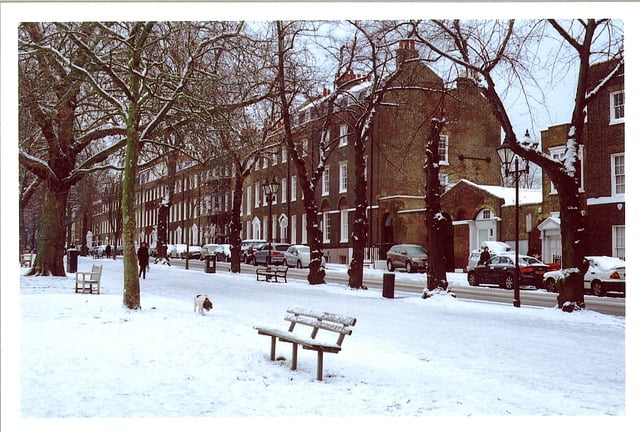 So make sure you get your accommodation sorted – we're thinking a two night stay in a 4* property on huge discount, located somewhere near Bloomsbury – oh, a converted townhouse, why not? – and then the rest is in your hands. Here are a few suggestions from our side:
Go all "winter wonderland"
It's cold, so why deny it? Make the most of London's warming sites and wintry celebrations and why not make your weekend all about embracing the cold and the cuddliness it encourages. Centre yourself around the West End and Kensington and have a celebration of all this old-school London.
Get local
Alternatively, you can have a real weekend like a local. Enjoy the city's other environs, or make your focus a celebration of its market culture. Use Saturday to fill your bellies at Borough Market or Broadway Market in E8, and spend the evening at a gig in Shoreditch or at the Vortex Jazz Café in Dalston.
Go chi-chi and lifestyle-lovely in the east, with Columbia Road Flower Market followed by the Brick Lane upmarket on a Sunday, mixed up with a bit of brunch in between, and maybe finished off with a slow walk along the Regent's Canal. Or take it up north to Stoke Newington where you can enjoy some quiet cafes and beautiful strolls through Abney Park Cemetery.
Get arty
I don't know what it is, but nothing seems to fuel a bit of romantic tension like an art gallery. Is it the silence? The faux-seriousness? The intermittent and graphic appearance of nudity (on the walls, usually)? Either way, this is a great option for a weekend with someone you love. What could be more bombastic than taking a walk through the 'rain' at Random International's new free installation at the Curve in the Barbican? Or a stroll through the V&A's Hollywood Costume display, collating all the famous outfits of the silver screen?