Dorset is a great place to go on holiday for lots of reasons – it has an amazing coast and beautiful scenery for a start. Something else that may attract you to the region for a few days is its picturesque houses and gardens. There are several to choose from in the area, so here are just a few suggestions to help you on your way.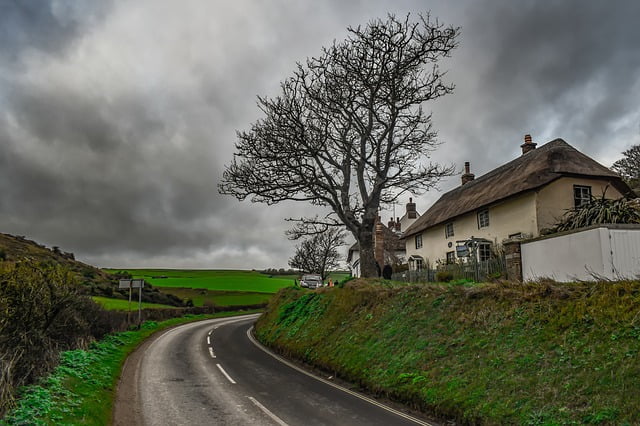 Walk around pretty gardens at Mapperton House
For a pleasant day out (particularly if the weather is good), make the journey you're your countryside holiday cottage in Dorset to Mapperton House and Gardens. This attraction is most famous for its picturesque outdoor space – and so it should be.
While the sandstone Elizabethan manor house is certainly beautiful, it is its gardens that are Mapperton House's biggest selling point. You can walk around its Italian-styled landscaped gardens, taking in the sights and scents of beautiful flowers in all colours.
As well as this formal area, you will also find a wild garden bursting with flora that is well worth a look. You will come across shrubs, trees and a fishpond in the gardens, while there is a wooded area further afield.
This a great place to visit if you love finding out about how the other half live, as the Earl and Countess of Sandwich still call this magnificent building their home! So, while you enjoy walking around the beautiful gardens and exploring their house, just think how lucky they are to live here day in, day out.
Learn history at Lulworth Castle
In contrast to the beautiful, charming character of Mapperton House, Lulworth Castle is the most striking building in Dorset.
This castle is located in Wareham and it is safe to say that this is among the most popular attractions in the region, with many families visiting the fort every year. That's not to say it's only a great place for kids – though its special events and children's activities do cater for young ones extremely well.
Lulworth Castle is also ideal to visit if you're a history enthusiast or even if you have a passing interest in historical sites.
You might be interested to find out that it was built in 1608 by Thomas Howard and its original purpose was to entertain royal hunting parties, though now it is mainly open so the public can walk around and soak up the atmosphere.
As you stroll around the premises – which include landscaped gardens and an impressive number of rooms – you can imagine the regal figures that once took the same steps here.
Don't forget to spend some time in the pretty gardens and surrounding woodlands as well, as you'll be able to get some lovely views by heading outdoors.
Head to the jungle in Abbotsbury Sub Tropical Gardens
If you're more of a horticultural enthusiast, somewhere that will really pique your interest is Abbotsbury Sub Tropical Gardens in Weymouth.
You may be in the heart of Dorset, but at times you're sure to feel thousands of miles away as you pass exotic plants throughout the 20-acre premises. You can expect to see magnolias and camellia groves, while flowers such as hydrangeas and rhododendrons also have pride of place in the garden.
These gardens are not just for looking, though, and you can take a bit of the tropics home with you by simply buying a few plants from the garden centre – then all you have to do is make sure you look after it so you can remind yourself of the fabulous things you saw during your break in Dorset.