Many of us tend to plan an adventure that requires many miles of travelling to get there, without considering the fact that your own area offers plenty of interest and excitement, which means you can get planning your staycation.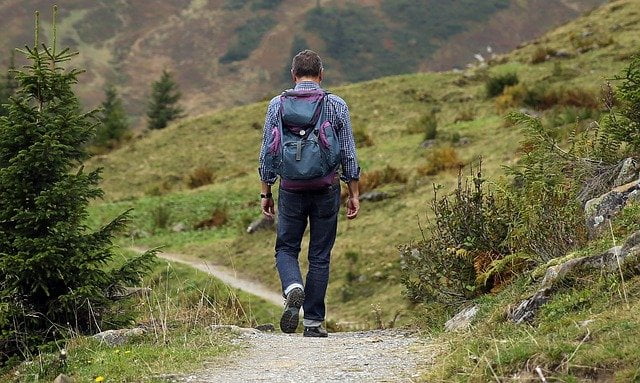 There will be times when you want to make the most off a vehicle like the Jeep Wrangler to go exploring, but depending on whether you live in a rural or a suburban area, don't to check out what is going on almost in your own backyard.
Break some habits for a new adventure close by
Most of us have a daily routine, like the drive to work, or to take the kids to school, and we often pass signs for places that are close by to where you live but not somewhere you have been to before, or recently at least.
Try breaking your normal driving habits and just head in a different direction to somewhere that is less than an hour away, and enjoy the prospect of taking in new sights and experiences that are just a short drive away.
Another way of creating a bit of extra adventure is to do something different like take the bus and see where it takes you, stopping off at places that take your eye along the route.
No set plans
When was the last time that you just wandered aimlessly around your area with so specific plans or purpose.
You could easily turn this sort of trip into a fun game and a real adventure that your kids will love, by letting your child make some suggestions on which way to head and letting their curiosity and sense of adventure be the tour guide for the day.
Seeing your local area through your child's eyes can be a very enlightening and entertaining experience for both of you and who knows exactly where you might end up when you start out on an adventure with no set plans for the day.
Try something new
There is always going to be something new to try in your area, which might be anything from an outdoor nature trail to a rock climbing centre that you might have passed a few times but never got as a far as going to, until now.
It is quite a liberating experience to face up to your own fears and limitations and as long as you are under professional instruction and your kids are an appropriate age to take on each relevant challenge, you could soon be learning a new skill and experience together.
Behave like a tourist
A lot of us often take for granted some of the attractions that we have right in our local vicinity, probably because they become very familiar to us, even if we haven't visited them for a while or at all.
Try to behave like a tourist in your own area and see how it opens up a whole range of things to do. If your area has a tourist website, check out the attractions that are listed on there and make some plans to visit some of these star attractions.
When you become a tourist in your own area, there is always likely to be an adventure waiting for you.
Toby Preston is recently retired and is thoroughly enjoying his new found freedom. He and his wife, along with the grandkids, have been sightseeing in their local area, and have some once-in-a-lifetime trips planned for the coming years.