Edinburgh is the UK's festival city, boasting the biggest arts festival in the world, the Edinburgh Fringe, each August and the traditional New Year's celebration Hogmanay. It's a strikingly beautiful city, dominated by Edinburgh Castle to the west and the rocky outcrop Arthur's Seat to the east. Full of winding cobbled streets, narrow stairways and bridges, it's as picturesque as it is historical. Here is a short round-up of advice from someone who has lived and worked in Edinburgh:
Stay
Edinburgh has plenty of accommodation options, from some excellent hostels to stunning hotels with liveried staff standing on their heritage doorsteps. If you are staying during festival season, book as far in advance as possible and expect to pay up to double what you normally would – it is worth looking at alternative options such as renting a private room or staying in student halls.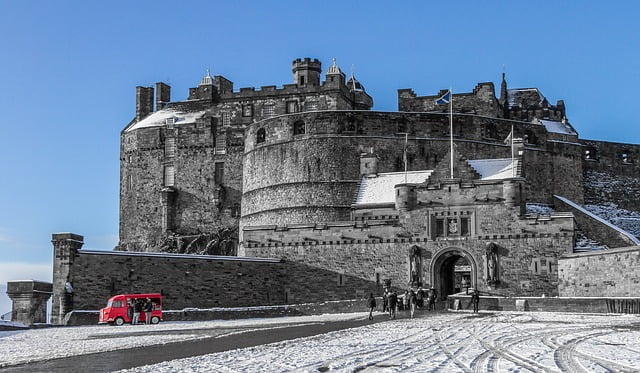 Eat
Haggis is a brilliant dish that's available from a variety of different outlets of varying qualities. Avoid deep-fried haggis from takeaway shops – it's not great – but finding a proper haggis, neeps and tatties at a sit-down restaurant is great. Some places even offer veggie haggis (it's not about the meat, you know, it's about the seasoning and flavours. Veggie haggis is made with lentils!). Of course, haggis is also widely available from supermarkets. You can even get it on pizza.
Celebrate royal pomp
The "Royal Mile" is the high street of Edinburgh, and joins the ancient Edinburgh Castle to the rather smaller Palace of Holyroodhouse, the Queen's official hangout when she stays in Edinburgh. Neither is a cheap attraction to get into, but boy, they're pretty cool (if you're into history and grandeur). Or, if you want to get really Scottish, you can ignore everything to do with the royal family altogether.
Walk
Edinburgh council runs free walking tours of the city, and to be honest it's a city built for walking. All the major attractions are in a fairly condensed space so you can get around to the major ones in a day.
Climb
Arthurs Seat, Calton Hill and the Scott Monument are three things you must climb while in Edinburgh. None are very taxing (although set aside a few hours to climb Arthur's Seat, and wear sturdy shoes), but all offer beautiful perspectives of the city.
Harry Potter
JK Rowling famously wrote most of Harry Potter in the Elephant House Café in Edinburgh, and took a great deal of inspiration from her surroundings in the creation of the most famous castle ever, Hogwarts. From the windows of the café, you can see Edinburgh Castle, a big old school and even – during Edinburgh Military Tattoo time – a big grand stand with loads of little flags (Quidditch!).
Another great must-see for Harry Potter fans is the Greyfriars Cemetery – seeing names like McGonagall, Moodie and Thomas Riddell on old gravestones will give any Potter fan a thrilling jolt of recognition.
With easy train access from London, Edinburgh is a must-visit location for anyone travelling in the UK.