Aspen is much more than a place for the rich and famous to live and play. Its extraordinary setting in the heart of the Colorado Rocky Mountains is awe-inspiring as you breathe in the fresh mountain air. Yet at the same time Aspen has a down-to-earth feeling to it. Best of all is that there are things to do here year round.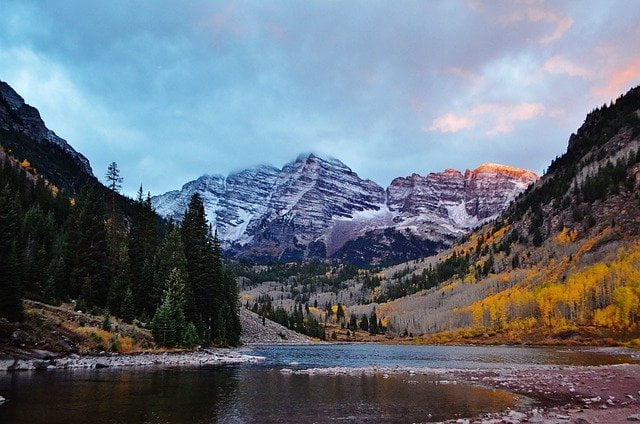 Aspen is most famous for its winter sports. World-class resorts surround the Aspen area. Aspen Mountain, Aspen Highlands, Buttermilk, and Snowmass offer some of the best skiing and snowboarding in the world. One of the best deals is that a lift ticket is good at all four resorts.
There are nearly 30 hiking, backpacking and mountain biking trails in the Aspen area. They range in difficulty from easy to difficult. A hike along the Maroon Lake Scenic Trail should not disappoint as you take in the breathtaking views of the most photographed mountains in North America, the Maroon Bells.
Shopping in Aspen's local boutiques and high-end designer stores is a treat. You just may run into one of Hollywood's rich and famous. The popular downtown market offers artisan goods and fresh produce during the summer months.
After a busy day on the slopes or hiking you can overindulge your appetite by dining in any of the more than 100 places available in Aspen. Everything from fine dining to casual eats can be had here. After an evening of dining taking in a show at the Wheeler Opera House is a great way to end the day.
There are plenty of family friendly things to do in Aspen and going to the Aspen Recreation Center is among the most popular. It has an indoor pool with a water slide, a rock-climbing tower, ice rink, and a small gym for working out. Of course you can take the family to the Smuggler Mine for a guided tour of the 19th century silver mine.