Oahu is among the islands in Hawaii that is most visited by tourists. From comfortable weather to a laid-back lifestyle, Oahu is the perfect place for a vacation. There are so many places to see here that you may not be able to make time for it all so here is a list of 5 places that you must visit in Oahu.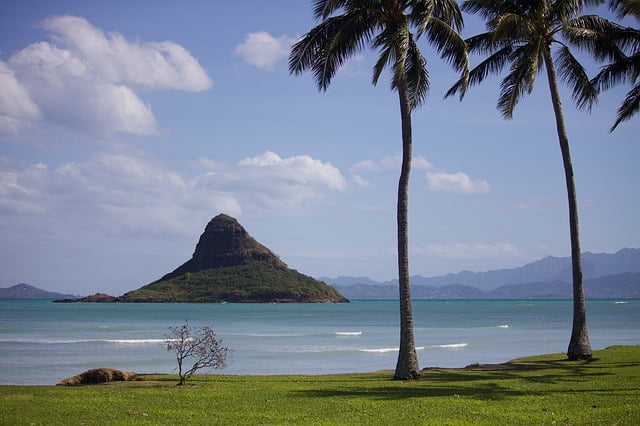 North Shore
Oahu's North Shore spans from Kaena Point to Laie and it is regarded as the surfing capital of the world. Drive from Waikiki to the Haleiwa town where you can watch the best surfers in the world perform wonders amidst the waves.
Makapuu Point
This is perhaps one of the most rewarding hikes to pursue in Hawaii. Makapuu Point is the eastern most point of Oahu and the 2.5-mile hike is mostly uphill. When you reach the top, you can see Waimanalo Bay to the north and Koko Head as well as Sandy Beach to the southwest. If you are visiting between December and May, it is a great spot from where you can watch whales.
Diamond Head
Also called Leahi by locals, the spot was given the name Diamond Head in the late 1700s when English seamen saw calcite crystals sparkling in the sunlight and thought that they had found diamonds. Hike up to the top as the walk is not very strenuous and if you get tired, you can catch your breath on the many benches along the 1.4-mile trail. From the top, you can get a 365-degree view of Oahu, which makes the place ideal for photography enthusiasts.
Polynesian Cultural Center
If you want to learn about Hawaii, its culture and its people, you must drop a visit to the Polynesian Cultural Center that features seven islands over 42 acres. Locals share native crafts and foods with visitors here. The centre also organizes educational and cultural shows from time to time.
Kualoa Ranch
Located on the windward side of the island, Kualoa Ranch is a working cattle ranch whose owners maintain two valleys as well as a fishpond in their natural state. Here, you can engage in many fun activities that help the owners raise funds for the maintenance of the area.