Whether you're jetting off on a business trip or are off to visit family for the holidays, there is nothing worse than finding yourself rushing to the airport and checking in last minute because your bus was delayed or you missed the metro. The last minute race to check in is made even more stressful when you are weighed down by heavy suitcases and bags.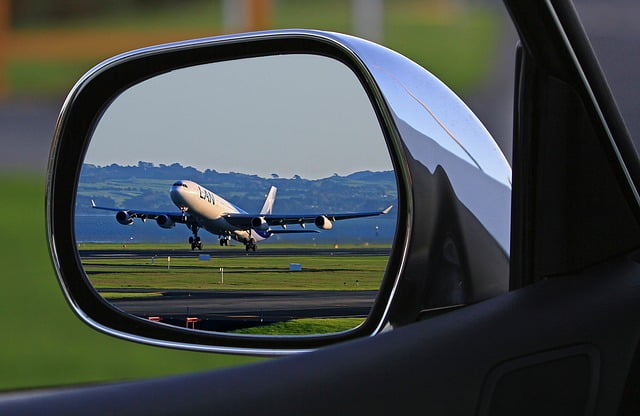 This is why having the convenience of driving yourself to the airport and using a service like The Parking Spot is a good idea. Not only does it make the commute with luggage a lot easier, but because you can make your booking online, the entire process of getting to airports becomes hassle free.
Security
Leaving your car at an airport parking facility gives you peace of mind. Since these parking lots are gated and monitored 24 hours a day, you can be sure that your car will be well looked after while you are away.
Flexible rates
Rates for parking your car in these lots are very flexible and they vary depending on what kind of spot you are looking for. The Parking Spot offers covered, uncovered and valet service to its clients. But of course, if you are traveling during winter, covered parking will be strongly recommended to keep your car protected from the harsh elements.
Always open
One of the perks of using The Parking Spot is that their parking lots are always open. That means that even if you're catching a flight at 3:30 in the morning, you can still leave your car in the lot, and a shuttle will be there to pick you up and drive you the short distance to the airport. The shuttles run every five to seven minutes to and from the airport terminals, which means the wait will be minimal.
Leave the coats in the back of the car
Have you ever found yourself traveling to a tropical destination in the wintertime and you don't know how to dress for the airport? Should you wear your winter coat, hat and mittens? Or should you just leaving them behind and hope you don't catch a cold as you make a mad dash for the departures terminal? What if it's snowing when you return from the trip?
Well, when you park your car with The Parking Spot, you don't have to haul all your winter gear along on your tropical vacation. Wear your winter clothes in the car, but when you reach the parking lot, shed a few layers and leave them waiting for your return. Since the shuttle picks you up from your car and drops you off right in front of the departures terminal, you won't have to face the elements for more than a few brief seconds.
A clean car when you return
If you haven't been to the car wash in a while, then you can request to have your car cleaned while you are away on holiday. The Parking Spot offers a range of services which include: basic wash, hand wash with micro-fiber towel and towel dry, clean rims & dress tires, vacuum interior, leather conditioning, and even hand buff on the car's exterior. Not a bad way to be greeted after being away for a while!
The Parking Spot operates in major cities across the United States and they are quickly expanding. Their current locations include: Atlanta, Austin, Buffalo, Columbus, Dallas, Denver, Houston, Kansas City, Los Angeles, Memphis, Nashville, Newark, New York, Orlando, Philadelphia, Phoenix, Pittsburgh, and St. Louis.
If they are in a location near you, you may want to consider them for your next trip.