Malaga is a great sun destination, but sometimes you need a little more than beaches and sunshine from a holiday. This is why choosing a destination which offers interesting day trips is a great way to spice up your holiday! Take Malaga for example, it's ideally located on the shores of the Mediterranean, but you can also visit Moorish palaces, ancient caves, and even hop over to Morocco if you so wish! Here are a few ideas to inspire: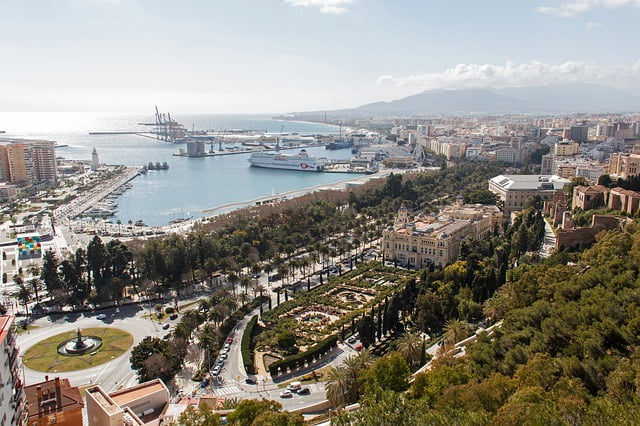 The Alhambra is a palace and fortress complex in Granada approximately 77 miles northeast of Malaga. Visitors can reach Granada by driving or taking a bus. People who take a bus to Granada can take a taxi from the bus stop to the Alhambra. Guided walking tours of the Alhambra are available. It may not be possible to see all of the palaces and towers in this large complex during one visit. Highlights of the Alhambra include the Charles V Palace and the Nasrid Palaces. Construction on the Charles V Palace began in the 16th century. The areas of the Nasrid Palaces include the Mexuar, the Comares Palace and the Palace of the Lions. These palaces are one the highlights of Andalucia!
The Nerja Caves are outside the city of Nerja approximately 35 miles east of Malaga. Travelers can drive or take a bus to Nerja. The caves can be reached by driving or taking a bus from Nerja. There are three galleries in the caves. The galleries are divided into halls. The entrance to the caves is in the Show Gallery. Visitors can see some archaeological exhibits in the entrance hall. There are columns of calcite in the Hall of the Nativity. A skeleton in a case is displayed here. Visitors can see rock columns in the Hall of the Cataclysm and the Organ Corner.
Visitors who want to explore the city of Tangier in Morocco can take a ferry across the Strait of Gibraltar to Tangier. Ferries to Tangier depart from the town of Tarifa approximately 27 miles southeast of Malaga. Tourists can drive to Tarifa or take a guided tour that includes transportation to Tarifa. Visitors to Tangier can take a walking tour of the city's old quarter and shop in the city's bazaar. Items for sale in the bazaar include rugs and handmade items. Adventurous visitors can take a camel ride.
Those who want to take a leisurely drive while they enjoy beautiful scenery can drive southwest from Malaga to Estepona along the Old Coast Road. Travelers who take this 56-mile drive will see panoramic views of the Mediterranean Sea. People who want to take a break during the trip can stop in the town of Marbella to see buildings dating back to the 16th and 17th centuries. Visitors can relax on the beach after they arrive in Estepona.