Georgia is a sovereign state of Eurasia, located in Caucasia.  The subtropical climate and the subtle humidity makes it an ideal tourist location. Georgia is a wonderful tourist spot with a difference. Holidays are best time to bond with your family and explore places together! So, gear up and discover the beauty of this little European nation, Georgia!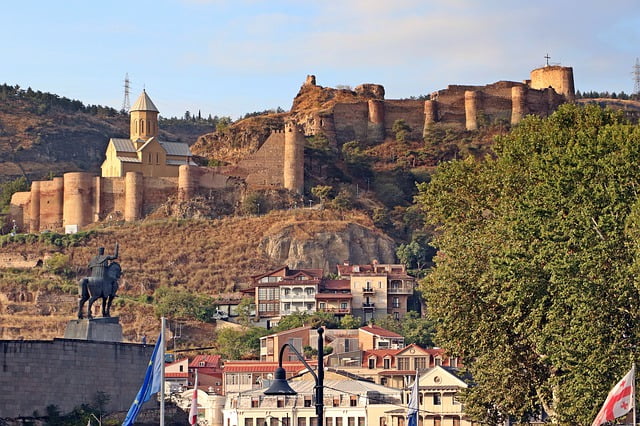 Here are some top attractions to consider during your travels in Georgia:
Let us begin from the capital city of Georgia, Tbilisi. Theatre lovers would enjoy the Tbilisi Opera and Ballet Theatre. One should also visit the Sameba Cathedral which is known for its magnificent design.
Freedom Square is a major tourist attraction locate in Tbilisi. It is famous for its freedom monument, which is also known as " St. George Statue", located in the centre of town. It holds an important place in history as many demonstrations were held here in the past.
Sports freaks can indulge themselves thoroughly in Saburtalo and Didube. This is the place to take in exciting sports such as wrestling, horse riding, and water polo.
Historians will definitely love to visit Metekhi. This place is special as it is known to be the earliest inhabited district. It is also known for its architectural marvel reflecting the medieval period and style. Demetrius II built a famous church in Metekhi.
Anchiskhati Basilicia is the oldest known church in Georgia and is indeed a feast to your eyes! It dates back to 6th century. Lose yourself in the sheer beauty of the paintings which belong to the 19th Century.
Georgia is also famous for its music and tradition. Polyphony was earlier developed here and it also has Persian influence.
Georgia has lip smacking cuisine too! All the foodies must try the local cuisine including their native wine!
So, start packing and enjoy a thrilling holiday in Georgia, right away!