Holidaying in Cuba is all about soaking in the glorious Caribbean sun, and exploring the fantastic and unique culture of this wonderful, history-soaked island. If you're holidaying in Cuba, you'll probably want to get the best out of every minute, so this post takes a look at the best attractions and activities you can do to make your holiday quintessentially Caribbean.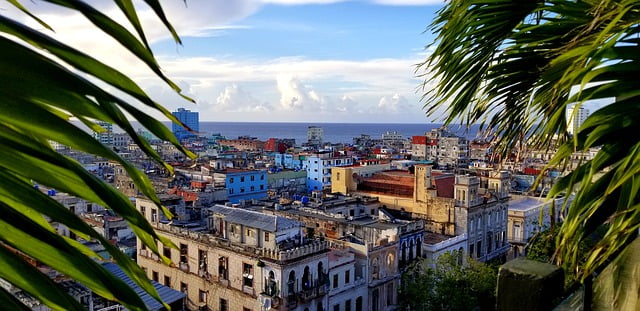 Visit Havana to Explore Caribbean History & Culture
The capital is loaded with sights to see, and is a wonderful place for those keen on architecture and history. With neo-classical, colonial, baroque, art deco and modernist buildings all around, even if you're not an architecture buff, you can't deny the beauty of the place. There, you can visit the University; a hub of youth culture where 60,000 students study, and the site of major protests.
Listen Live to the Sounds of Cuba
You'll be able to find live music pretty much everywhere you go. Try out Jazz Club La Zorra Y El Cuervo, or simply ask about Cuban genres like salsa, son, neuva trova or timba. The Association of Cuban Writers and Artists, puts on loads of cultural events from poetry to art exhibitions that are well worth checking out while you're there.
Sample Some Street Food 
Fill up on authentic Cuban specialities like coconut pie and Fricasse de Carnero as you explore the streets in the heat of the evening. The great thing about Cuban street food is it's pretty cheap and widely available. If you need a little something to wash down the delicious feast you've treated yourself to, Cuban rum cocktails are second to none.
Drinking in Cuba
Try out a real Cuba Libre, a dash of El Presidente Vermouth, a Daiquiri or two, or a Havana Cooler. If you're after something a little softer, try out the deceptively named 'Ironbeer' soft drink, or Guarapo made from sugar cane. Cuba is also famous for Hatuey Beer made by Havana's Modelo Brewery.
Time for the Beach
Naturally, a Caribbean holiday wouldn't be complete without sufficient time spent lounging on one (or many!) of the dazzling sandy beaches of the island, fringed with palms and overlooking crystal clear turquoise waters. A favourite beach with tourists and locals alike is Varadero Beach. It's more of a destination for sand, sun and fun, rather than one of the beaches near Havana. With 3000 miles of coastline, you've got more than enough to choose from.
Put quite simply, holidaying in Cuba makes for a very well rounded trip indeed; you get the best of both worlds with the rich culture and happenings of the city, as well as the serene tranquillity of the beaches.