We're all guilty of making New Year's resolutions we'll never stick to, so instead of sacrificing the chocolate again, why not make a goal you can stick to? With vibrant cities, some of the world's most incredible scenery and some truly phenomenal beaches, holidays don't come much more spectacular than Australia.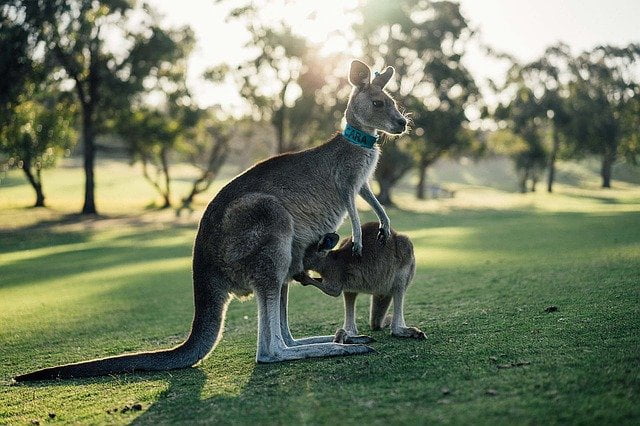 Make 2014 the year for travel and start planning a memorable break Down Under with our pick of the best Aussie destinations! There's never been a better time to travel!
Sydney
The largest and most populous city is, unsurprisingly, one of the most popular tourist destinations too. From the world-famous Sydney Opera House to the Sydney Harbour and fantastic waves at the nearby Bondi Beach, there's always something happening in Sydney! Some of the city's unmissable attractions include Jenolan Caves and a wonderful aquarium at Darling Harbour.
Kangaroo Island
A bustling city it isn't, but it's the peace and tranquillity of Kangaroo Island that make it a real Aussie highlight. Well, that and the abundance of wildlife that calls it home that is! Expect to get up close and personal with wallabies, koalas, dolphins, penguins, whales, ospreys, echidnas, kangaroos, fur seals, sea lions and much more here!
Cairns
The Great Barrier Reef is one of Australia's most famous attractions, and if you want to explore it, Cairns is the place to be! Stretching around 80 million acres just off the country's north-eastern coast, the reef is home to some of the world's rarest and most incredible sea life, and swimming alongside this marine world really is a once in a lifetime experience.
Kakadu National Park
Australia isn't short of UNESCO World Heritage Sites, and Kakadu National Park is one of them! The park spans more than 200km south from the coast and 100km from east to west, and as well as being rich in wildlife and plants, around 500 Aborigines call it home too.
Perth
Perth is often overlooked by tourists in favour of Sydney, but with a huge range of attractions it's the ideal holiday destination. From wildlife to restaurants, galleries to Aboriginal culture, there's something for everyone here including Perth Zoo, the Stirling Gardens, the Western Australian Museum, Lake Monger, the Art Gallery of Western Australia, the Cultural Centre and much, much more.
Fraser Island
Boasting the title of world's largest sand island, Fraser Island is renowned for its beautiful beaches, but there's far more on offer here than just the chance to get sunburnt. An endangered species of the iconic Australian wild dog, the dingo, is found here as well as many different types of fish that are completely unique to Australia. No nature lover should miss out on a trip to Fraser Island!
Uluru
Australia might be a relatively new country, but its fascinating natural attractions have been around for millions of years. Uluru is the largest monolithic rock in the world, and the view will take your breath away at sunrise and sunset, when the rock is bathed in red light to reveal its intriguing patterns.