While Cancun may spend more time in the spotlight, Playa del Carmen is the real star of the Mexican Riviera. From the nearby historic site of Tulum to the colorful boutiques of La Quinta Avenida, Playa del Carmen is more than just another beach town, although there are plenty of opportunities to soak in the sun's rays if that is your mission. For travellers in search of sunshine, there are many Mexico deals to be had it's easy to get there.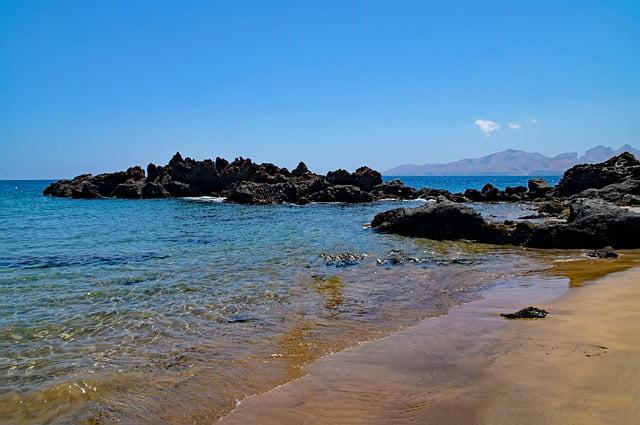 1. Dos Ojos Cenote
Cenotes are natural sinkholes of collapsed limestone that expose once hidden groundwater. The Mexican Riviera is one of the world's top destinations for cenotes, and Playa del Carmen is located close to several of Mexico's most well known sites. The Dos Ojos cenote, situated just south of Tulum, has areas for swimmers, snorkelers and scuba divers. Ambitious divers with the proper training can have a go with the large underground cave system that stretches for over 500 meters.
2. La Quinta Avenida
If you want to take the pulse of Playa del Carmen, head to La Quinta Avenida (Spanish for "Fifth Avenue"). Locals and tourists eat and shop here, and you can find everything from high-end tequila to inexpensive but stylish straw fedoras. Bars and nightclubs welcome customers in the evenings, and many of them stay open until sunrise. For a more quiet evening, you can tuck yourself into one of the many secluded restaurants just off the main drag.
3. Historical site of Tulum 
One of the most well known and well preserved sites from the Mayan civilization, Tulum is located just south of Playa del Carmen. The ruins back up to the Caribbean Sea, and it's best to visit them early in the morning, before the crowds arrive. There are few spots on the Mexican Riviera that are better for a dramatic sunrise. In the afternoon, you can enjoy some beach time before heading back to Playa del Carmen.
4. Sian Ka'an Biosphere Reserve

Located near Tulum and Playa del Carmen, Sian Ka'an Biosphere Reserve has been a UNESCO World Heritage Site since 1987. You can boat around a large bay that opens up to the ocean, and mangrove swamps offer numerous opportunities to view wildlife. The bird population is especially diverse here. The biosphere has a small ecotourism and education center that shows visitors how they can minimize their ecological footprint.
5. Xcaret Park 
This eco theme park offers everything from nature attractions to a replica of a Mayan village. You can swim and snorkel in a subterranean sluice, surround yourself with birds and butterflys in the nature pavilions, and catch a performance of a pre-Hispanic dance in the open-air theater. There is a spa and temazcal (a type of pre-Hispanic sweat lodge) on site, along with 11 restaurants and plenty of souvenir shops.
While Playa del Carmen is growing in popularity, you don't have to worry about the overwhelming crowds that you find in bigger towns like Cancun. It's hard to say how long Playa del Carmen will stay off the radar, though, so consider booking a trip soon.