It was Rudyard Kipling, or perhaps Winston Churchill, or some other such sage, who famously said: "A woman is only a woman, but a good cigar is a smoke." We discussed this, two of my long-time mates and I, during an unforgettable evening at Gleneagles Blue Bar…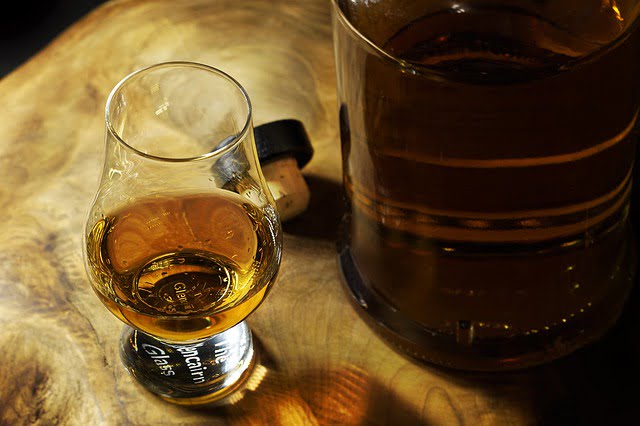 A boys' break at this legendary Scottish sporting venue for three 40-somethings was the perfect antidote to our hard-working business lives. The convivial, not to say opulent surroundings, created an atmosphere only somewhere as truly great as Gleneagles could ever hope to achieve.
We were fully togged-up in our best suits after a shockingly delicious dinner and ready for an unashamedly retro evening of man's talk on the last night of our three-day break. None of us are habitual smokers, so would not normally have chosen to spend a crisp Autumn evening in an outside bar.
But this is Gleneagles, and the outside bar is The Blue Bar. We are not talking glorified bus shelter here.
There is an entry fee – a dram of Johnny Walker Blue Label. This is no hardship. Blue Label is Johnnie Walker's premium blend, a silken blend of honey and spice that resembles angels dancing on your tongue – and devils sliding down your throat.
And if the whisky is not enough to keep out the celtic chill then try the crackling log fire, heated blue leather sofas (yes, that's heated sofas), and thick blankets (which I believe the wife calls 'throws').
We drank-in this heady setting along with the magnificently silken oaky Scotch that only tastes right when you're north of the border, and at one of the homes of the world's greatest game.
Whisky at Gleneagles? What dreams are made of! How could we fail to have a superb night? A not-so-wee dram in one hand and a pre-embargo Havana in the other? We could have been talking about bubble wrap or processed cheese and it would still have been a memorable evening in these surroundings!
We talked about golf, and how we'd arrived here 26 eventful years after first taking up the game on a municipal course. Then we talked through our rounds, and by the third Blue Label, and second Havana (hard to refuse either), what had been the mediocre machinations of no-one's answer to Justin Rose had turned into a Ryder Cup-esque series of top tee shots, of perfect putts and devilish drives.