The United Kingdom is dotted with lavish castles and gardens. There are over 3,000 castles scattered across the land that range from historic buildings to Victorian beauties. With these options, it becomes an overwhelming task for tourists to decide which one to visit. Here is a list of five noteworthy castles in Northern Ireland that will give tourists an idea of the country's heritage and culture.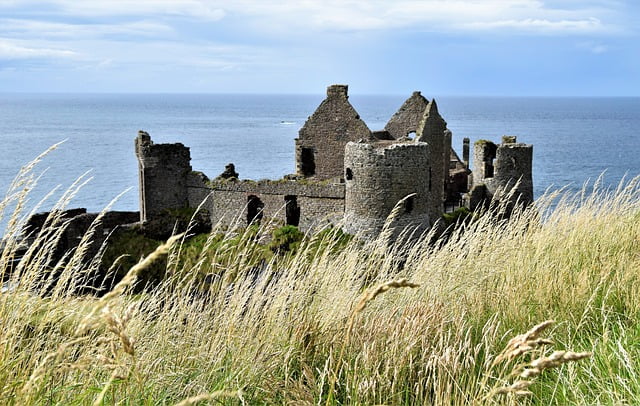 Tully Castle
Tully Castle is located in County Fermanagh near the village of Blaney. It was built for Sir John Hume of North Berwick between 1612-1615. It has a Scottish T-shaped plan. The ground floor has a big barrel-vaulted chamber that can be used as a kitchen and a storeroom. There is a hall and a parlour on the first floor. The castle is very popular for its historical garden.
Dungiven Castle
Dungiven Castle is situated in Dungiven, County Londonderry. It dates back to the seventeenth century. It was an ancestral home of the O'Cahan clan who ruled this area between the 12th and the 17th century. Later, the castle was demolished by the local council. In 1989, Glenshane Community Development bought the site for re-development. Today, the castle is rated a four star castle estate.
Belfast Castle
Belfast Castle is located in the Cave Hill area of North Belfast. It is a very popular landmark of the city that was built in the 1860s. Compared to the other castles, it is not a very old building. There were two other castles that existed on this site before. Later, the third belonging to the Shaftesbury family came into existence. In 1934, it was handed over to the Belfast City. It also provides a natural habitat for the local wildlife. The Cellar restaurant located in the castle gives visitors a feel of the Victorian era.
Dunluce Castle
Dunluce Castle is a now-ruined castle of medieval times located in County Antrim. It is accessible through a bridge connecting to the mainland. There is limited access to disabled due to its un-even surface.
Castle Ward
Castle Ward is located near the Strangford village in County Down. It is an 18th century property of the National Trust. The castle has a very interesting dual architecture. The site includes landscape gardens, restaurant, tower house, corn and saw mill, etc.