Dating back to the 5th century with the legendary arrival of St. Ia from Ireland, St. Ives was not incorporated until the early 1600s. While originally a fishing village, beautiful St. Ives has now become a top resort destination. Five things to do in this coastal treasure are: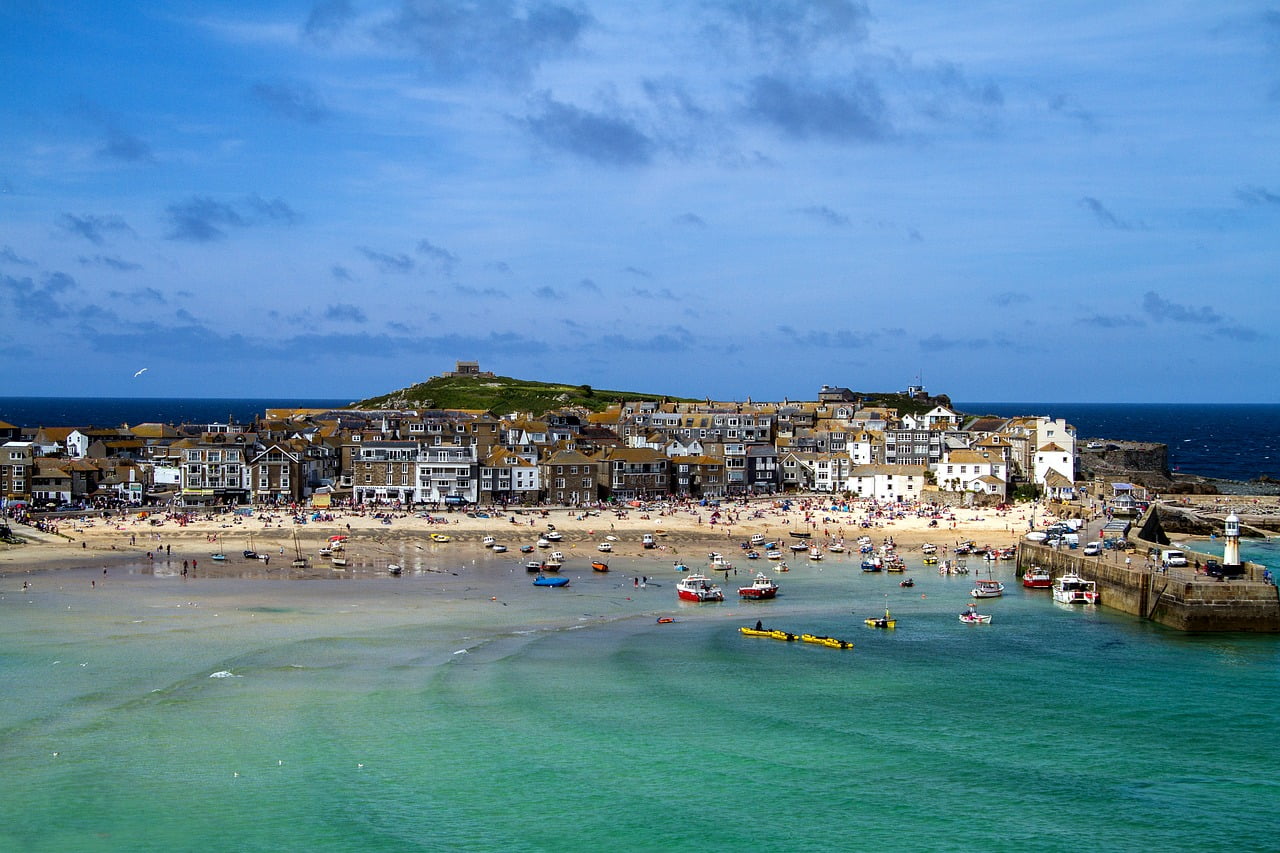 Beaches
There are several magnificent beaches in St. Ives. The fabulous white sand and calm waters of Carbis Bay are perfect for young families. Those looking for a more adventurous surf head to Porthmeor Beach, where the waves await visitors toting surf and body boards.
Barbara Hepworth Museum and Sculpture Garden
Opened in 1976, the museum houses a collection of renowned sculptor Barbara Hepworth's works. The artist used several mediums for her sculptures, including plaster, bronze and marble. Hepworth relocated to St. Ives in 1939 and tragically died in a fire at her home in 1975.
Kidz R Us
This musical theater group for children is a charitable organization founded in 1993. Run almost entirely by volunteers, the group is housed in the St. Ives Theater. The productions are elaborate and have included performances of "Les Misérables" and "Jesus Christ Superstar." Kidz R Us has also performed for Queen Elizabeth. Many participants go on to professional careers on stage.
Barnoon Cemetery
Overlooking Porthmeor Beach, the steep slope that is Barnoon Cemetery provides both a historical perspective of St. Ives and a tranquil place for meditation. With the breathtaking ocean scenery in the background, visitors wander through the wildflowers and stop to read gravestone inscriptions.
The Cornwall Coastal Path
The Coastal Path is an exquisite yet challenging trail. Hiking up and down its steep slopes and inclines, visitors can stop at several breathtaking coves while admiring the towering cliffs, and they can follow the path to the Carracks, the rock formation that is home to Atlantic Grey Seals.