With its spectacular scenery, fascinating culture and interesting history, Wales makes for an ideal holiday destination. Whichever part of the country being visited, there are many hidden gems waiting to be discovered.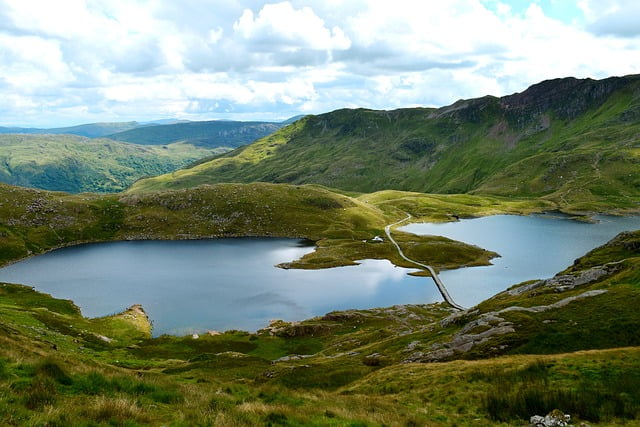 South West Wales – The Gower Peninsula
Wales is the proud owner of some of the most spectacular coastal scenery and the various areas around the Gower Peninsula offers some of the prime examples. Indeed the Gower was one of the first areas in the UK to be designated as An Area of Outstanding Natural Beauty in 1949. No visit is complete without a walk along Rhossili Downs and Bay where views of Worm's Head, a mile long promontory protruding out into the ocean, can be seen. There are not only unspoilt coastal views to be enjoyed as the Gower also is home to many historic features waiting to be explored. For example, the Gower Peninsula is home to six castles including Oystermouth Castle and Pennard Castle.
South East Wales – The Roman Town of Caerleon
Located just outside the City of Newport, Caerleon is famed for its links to an important Roman past. Wander through the Roman Amphitheatre and well preserved Barracks together with visiting the Roman Baths and Roman Legionary Museum. Events celebrating the Roman history are held throughout the year and visitors may come face to face with a Roman soldier as part of the re-enactments. This quaint little town has much to offer alongside its Roman attractions with small local gift shops and fascinating historic buildings.
Mid Wales Coastline
A visit to some of the towns and beaches found along the mid Wales coast will make for a fully packed holiday in itself. Visitors can walk along the Ceredigion Coast Path from Borth to Cardigan taking in the spectacular coastal scenery and the abundant wildlife. There are many quaint harbour towns and seaside resorts dotted along the coast including New Quay and Aberaeron. Stroll along the promenade, play on the beaches and enjoy an ice cream whilst watching the day go by.
North Wales
A visit to North Wales also has much to offer both in terms of the rugged coastline, family attractions, regular events and beautiful historic towns. A trip to the island of Anglesey is always a popular choice with a variety of outdoor activities, beaches and coastal towns to be discovered. Anglesey is also rich in history and exhibitions of iron age treasures discovered in Llyn Cerrig Bach can be enjoyed. Caernarfon is home to Wales' most famous castle – Caernarfon Castle constructed as both a military stronghold and royal palace. Visitors today can wander throughout the castles and grounds. An early-September visit to North Wales is well recommended as the annual Traditional Sailing Festival takes place in Holyhead centred around the town's marina and Sailing Club.
Wales is also an extremely accessible choice of holiday locations with flight options including low-priced airlines from Cardiff Airport together with flights out of nearby Bristol International Airport which is just a short hop across the border. In addition, South East Wales is less than a two hour drive from Heathrow Airport.