London itself is full of treasures but within shooting distance there are hidden gems that are worthy of a trip. So, if you've already sounded out the Estorick Collection of Modern Italian Art or seen Winston Churchill's pickled organs at the Hunterian then it is time to go further afield.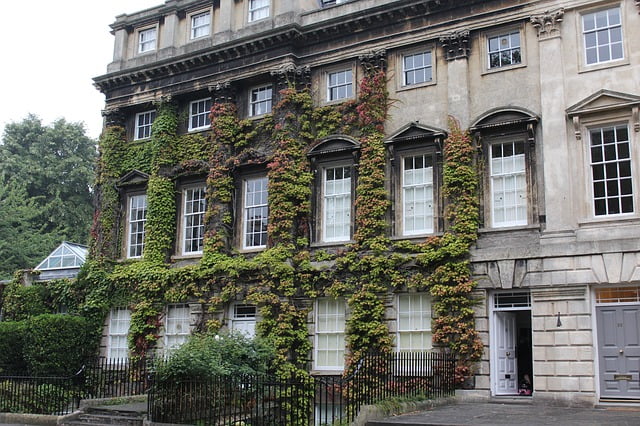 Thanks to the network of trains UK, it is easy to get out and about to cultural locations.
Bath
First up, is the delightful stone city of Bath. Renowned for the Georgian terraces and architecture, it is a busy tourist spot with much to see. Now associated with Jane Austen as the basis of her films, the Roman Bath Museum is easily the must-see sight in the city. Lonely Planet named the Circus and Star Inn best place to eat and drink respectively, but it is the three natural springs of the ancient Roman spas that are the main reason people visit.
Brighton
Known for having a high student and gay scene, as well as family holidays this atmospheric beach city has something for everyone. Previously a common spot for the royals to enjoy their summer holidays, it is a charming escape for the hectic chaos of London. The number one attraction in the city is the Royal Pavilion Palace and with it's Asian roots it cannot be missed.
Canterbury
This historic cathedral city on the Great Stour River is an integral city that is around an hour from London and houses the head of the Church of England. Without a shadow of a doubt, you can't afford to miss Canterbury Cathedral. With some visits lasting hours, the tranquility of it and amazing parts like the treasury and crypt it is one of the best cathedrals in the world. Awe inspiring. Aside from this, the World Heritage site of St Augustine's Abbey ruins and the charming Eastbridge Hospital give you cultural spots not to be missed.
Oxford and Cambridge
Thanks to the status of the Universities, Oxford and Cambridge have been used almost in the same breath. When in London though they are both worth a visit from a touristic point of view.
Aside from the University – and Harry Potter filming place – there are a number of other historic colleges to visit in Oxford, as well as the castle there is plenty of culture and history here. Aside from this, there are towers to climb for views of the city alongside a number of museums and River Isis which is well worth an elegant cruise.
Unsurprisingly, Cambridge is very similar. With the old streets, University and colleges giving you plenty of culture to soak up. The Imperial War Museum offers a different angle to your visit, The Backs gives you landscaped areas and gardens with great views from the heart of Cambridge while the Fitzwilliam Museum is the prime spot to see antiques from Rome, Greece and Egypt all in one place.