Bodrum is a cosmopolitan destination that receives hundreds of visitors each year. It is one of the best places to be if you want to make your visit a memorable one. It is a calm and relaxing site that can refresh and energize a visitor's holiday. Some of the best things to do in Bodrum include: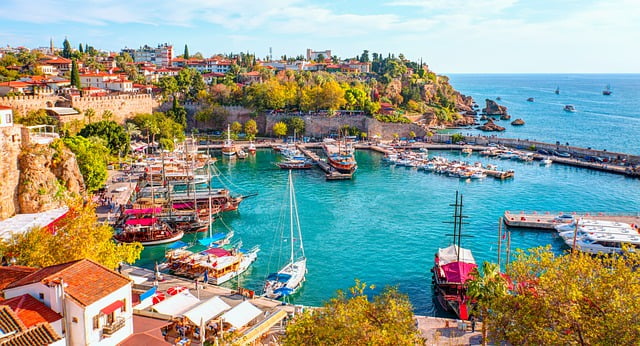 Visiting the Castle of St. Peter and Underwater Museum
The castle is one of the features that add amazing views to the city. Despite its old age, it still ranks one of the best places to visit in Bodrum. Bordering the Castle, find the underwater museum which will definitely amaze you and your kids.
Watching the sun set at Turgutreis
Turgutreis is one of the best resorts in Bodrum. While enjoying a cold beer or drink, this is where you can relax while watching the sunset. It is the best site to take photographs since it incorporates the natural appearance of the city.
Splashing about at the Agua Park
Actually, Bodrum is the best place for families. It has something for everyone. A visit to the Aqua Park will confirm this. Here, you will get the chance to engage in all childhood games that you might have misspent. The Jacuzzi found here will also suit for sunbathing and relaxation.
Shopping
When it comes to shopping, Bodrum is one of those sites that have something for every shopping addict. A person can choose to shop at large shopping centers as well as small shopping spots. There is also a local market which will enable a buyer to get a good bargain of some of the items.
Visit the museums and libraries
A person who wishes to gather some information about the country will definitely love to visit some of the country's leading libraries and museums. Such sites are also full of site seeing activities that will enable a person to celebrate the Turkish culture.