Sherlock Holmes is one of the most famous literary characters ever created and though he first featured in print more than 100 years ago, and Robert Downey Jr and Benedict Cumberbatch's portrayals of the super sleuth mean he has never been more relevant. You can follow in his footsteps and get into the mind of your favourite detective by visiting a few key sites in London. Having taken this tour myself, I can certainly vouch that it makes for a unique and enjoyable way to see the city.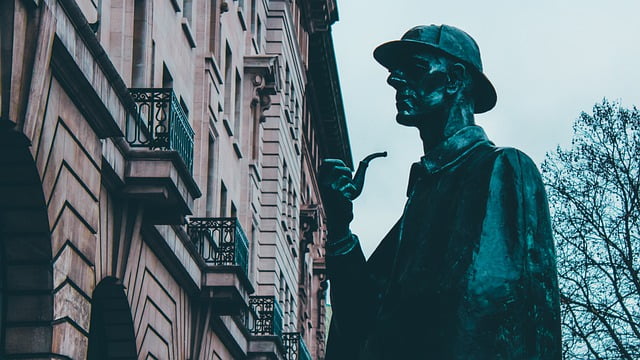 Take a tour
To get you into the mood for spending the day investigating Holmes, you can visit some of the sites that have appeared in his creator Arthur Conan Doyle's books, or in the television or movie adaptations. The Royal Opera House was featured a couple of times as it is one of Holmes' favourite venues, while The Lyceum Theatre is mentioned in The Sign of Four.
St Paul's Cathedral is one of the most iconic attractions in London and it has also had a role to play in the Sherlock legend, having appeared in the 2009 Guy Ritchie film. If you're a fan of the movie, go for a refreshing drink at the Punch Bowl in Mayfair, which is owned by the director.
Dine in style
Detective work can't be done efficiently on an empty stomach, so make sure you take regular rest breaks to grab a bite to eat. The Sherlock Holmes pub in Charing Cross is a great place to enjoy a relaxing drink and you can stock up on souvenirs too, as it sells a range of memorabilia. There's also an a la carte menu if you feel like treating yourself.
In the evening, make your way to nearby Simpson's In The Strand, which was Holmes' favourite restaurant. With good reason too, as it serves only top-quality British dishes made from home-grown ingredients, like its speciality beef that is aged for 28 days before being carved at your table.
Freemasons Hall
This striking building featured in Ritchie's film and has also made an appearance in a TV film of another iconic detective – Poirot. It has served as the home of Freemasonry in England for more than two centuries and is where you will find the oldest Grand Lodge in the world.
221b Baker Street
Of course, no Sherlock-inspired tour of the city would be complete without stopping by 221b Baker Street, where he lived and worked. If it wasn't for the costumed policeman stood outside you might have had to do a little of your own detective work to find it, as it actually sits between 237 and 241 on the road – pretty confusing!
Today, this is the site of the Sherlock Holmes Museum, where you can take a peek at the sleuth's study just as it was described by Sir Arthur. Have a nose at Dr Watson's bedroom as well if you want to see if the sleeping quarters of Holmes' loyal friend match how you imagined them – there are even handwritten notes in there from Sherlock.
Near to 22b Baker Street is 2 Devonshire Place. You might not be as familiar with this address, but it is where Sir Arthur once worked at his medical practice, so it must be included on the itinerary of any Sherlock aficionado.