What comes into your mind when you think of Las Vegas? You might picture Vegas in the mid-twentieth century with crooners singing in lounges and gangsters running the show. Vegas has sparkling gaming rooms and high stakes gambling. It has all sorts of entertainment, ranging from family friendly carnival rides to shows with famous names to activities that are very much adults-only. When you visualise a trip to Las Vegas, you might think of a stag party or a hen night. You might think of casinos that look like surreal film sets.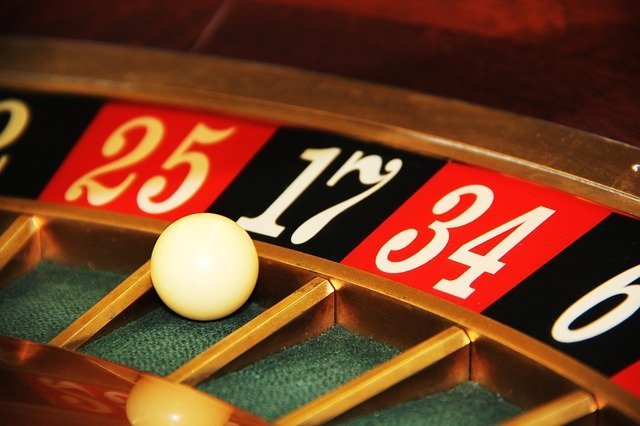 You might not think about stunningly beautiful natural landscapes, driving an American muscle car, swimming with dolphins or taking a lesson with one of the world's greatest golf coaches, but those are all things that you can do in Vegas, too.
Explore the landscape outside the city 
Yes, Las Vegas is in a desert but no, the Mojave Desert is not a monotonous expanse of sand. Some of the state and national parks within a short drive of Las Vegas are beautiful, full of character and unique in the world. Hike into the Valley of Fire, a field of sandstone ridges stained red. The petrographs carved into the stone are 3,000 years old. Visit Hayford Peak or Charleston Peak, where rugged, rocky landscapes are softened by trees and brush. Drive to the wilderness areas, park the car and hike. Bring a good camera and a picnic lunch.
Drive a powerful car as fast as you want to 
Have you ever dreamed of driving a Ferrari, Mustang or Corvette through stunning desert landscapes? A local company offers packages called "The Red Rock Exotic Experience" and "The Red Rock Muscle Experience." Follow the 75 mile an hour speed limit on the highway, or take the car flat out on a racetrack. Find out what it feels like to control an aerodynamic speed machine with an 8-cylinder, 600 horse power engine. There's a package that includes race car driving lessons, too.
Swim with dolphins – or sharks!
The Mirage Casino and Hotel is the place to go to get close to dolphins. They offer a thrilling day-long educational package where visitors work with experts to learn about dolphins' habits and behaviour and then join a family of dolphins in the water and help feed and train them. They also offer a unique "Painting with the Dolphins" package, where the dolphins use specially designed paint bulbs held in their mouths to make an abstract painting that you can work on, too.
The sharks are at Mandalay Bay, in a set of enormous aquariums called "sharks reef." The fifteen species of shark that live at the resort are not all safe to swim with, but the largest tank, which is also equipped with a faux shipwreck, is stocked with less aggressive shark species: sand tiger sharks, reef sharks, zebra sharks and Galapagos sharks, to name a few. Certified divers are provided with special shark-resistant scuba suits and can take a 45 minute swim with a dive master.
Improve your golf swing 
Butch Harmon was Tiger Wood's swing coach for ten years at the peak of his career. Now, he's passing his expertise on to golf pros like Phil Mickelson. His School of Gulf is based in the Rio Secco Golf Club in suburban Las Vegas. If you want to work directly with Butch and you're not wealthy, then time your holiday to coincide with one of his three day long golf clinics.
There are some unexpected diversions right on the Strip, but with a car rental, Las Vegas can become a much richer experience. If you've rented a car, then getting to Butch Harmon's golf school is fast and simple. You'll have the freedom to leave the city and visit the natural attractions, as well.