Your visit to the city of London cannot be justified if you miss out on visiting any of the Museums here. The Museums may not complement your taste still you'll find something or other to suit your area of interest and that can grab your attention instantly. One such attraction is British Museum that daily opens from 10:00 am to 5:30pm.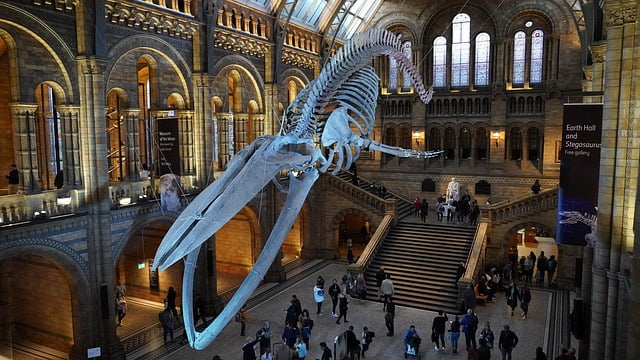 Explore museums
Showcasing various exhibitions, the Museum has huge collection of artworks on subjects like human history, culture, animal, money, and writing and about native north America and the list endless.   
Visit an art gallery
Explore Art galleries on your own and enjoy every bit of it whether you love old masters or modern art. London's art scene has so many things to offer and you can't go wrong you if choose to visit city's varied art exhibitions most of which are free.
Among the cities unlimited art galleries the best ones are the National Gallery in Trafalgar Square and the Tate Modern on the South Bank.
Attend a supper club

If you are staying in London alone and anxious about visiting a restaurant, look no further-book for a supper club to make most of it. There is no doubt about the scrumptious cuisines that the city has to offer but most of the clubs make very effort to create your visit in these clubs highly entertaining.
.
Here, you can also meet new people from various orientations and backgrounds over a food. The exceptions are the Argentinian chef Martin Milesi's UNA supper club. The event is hosted inside the clock tower of St Pancras. To get details and more options on supper club, visit numerous listings of places on sites like GrubClub and Trip4real.
Watch a show
We need not to mention that London is home to some of the great theatres and cinemas. On any occasion, visit any popular theatres if you like to see your favourite artists/celebrities performing live on stage.
You can also treat yourself watching the intimate staging on London's small stunning venues. Shows worth watching are 'Mr. Foote's Other Leg' and 'Hapgood' at Theatre Royal Haymarket.
Shop and sample at a market
Browse through London's lovely streets for a day, sampling its many colourful markets. Shop and eat what you like in your ideal solo activity of exploring these beautiful markets that will keep you happily busy.
Here, treat yourself enjoying delicious cuisines and shop vintage to modern clothes and furniture with bargain blooms. Some of the popular markets you must explore are Borough market, Brick Lane Market, shopping camden market, Brixton Village and Broadway Market.