California's reputation as one of the most exciting places in America fascinated me for years – when I finally made the trip over to the west coast, I wasn't disappointed. California holidays conjure images of Hollywood, Malibu Beach and the glitz and glamour of Beverley Hills but there's much more going on in America's 'Golden State': beautiful national parks, delicious cuisine and, of course, that famous American hospitality!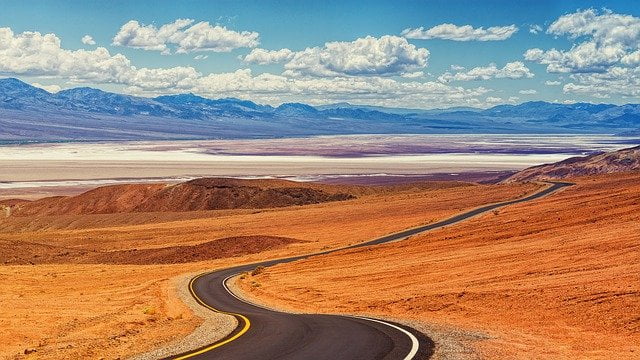 Initially, I hadn't considered escorted holidays to California as a way to explore the state – but when my girlfriend and I realized just how large and diverse it is, we wanted to make sure we got to visit its most interesting and exciting locations. It's easy to find tours crossing every part of the state – ours covered the northern and central regions of California – and took in a variety of environments and experiences.
Flying in from the UK, our journey started in San Francisco: one of the most colourful and different cities I've ever seen. Built on steep hillsides, roads climb and plunge at almost every block and make for an incredibly unique urban landscape. The city is relaxed, friendly and keen to welcome visitors. Tours, by bus or cable car, take you around the centre and down to the waterfront, which is teeming with activity. The waterfront offers views out over the bay – to the Golden Gate Bridge and the famous Alcatraz island.
Now a museum, Alcatraz is only a short boat trip away: it's a must-see part of San Francisco's landscape and a glimpse into one of the most notorious prisons of the 20th century. For the Golden Gate Bridge, we hired bikes: it's a bit of effort, but the views from the bridge were truly spectacular. San Francisco is a melting pot of cultures and influences – and we were spoilt for choice in terms of bars and restaurants each night.
Travelling south, we discovered the quieter side of California – Monterey, a picturesque coastal city, is home to a host of sea life and a vibrant art scene. Inland, the sprawling Yosemite National Park is a great contrast to the region's urban environments, never failing to deliver a taste of the old American west. Further south, we reached Santa Barbara: sleepy and sedate, the town is home to artists, writers and students of the nearby University of California.
If you're thinking about an escorted holiday in 2013, California's pacific coast delivers a mix of stunning natural environments and exciting urban experiences. Escorted tours ensure every day is filled with new sights and sounds – your only problem will be deciding what you save for your next visit!