Being surrounded by the glistening waters of the ocean and all of the lavish features on board a luxurious cruise liner really does set the scene for romance. If you want to make your wedding proposal just that extra bit special, why not treat your loved one to the cruising experience of a lifetime. Upgrading your cruise experience can allow you to have access to private dining experience, creating the perfect mood for popping the question.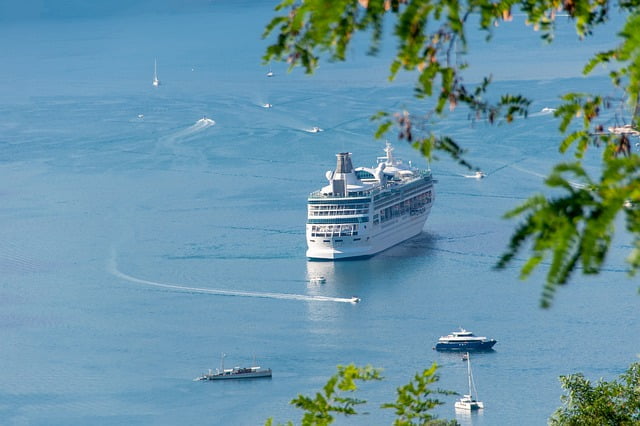 With most cruise liners having several decks on board, however, you are sure to be able to find that perfect spot, as the sun sets on the distant horizon. Read on to discover some inspiration, with our list of the most romantic cruises in the world.
Premium Indonesian Odyssey Cruise
Brought to you by the team at Seabourn, this 10 night luxury cruise will take you places beyond your wildest dreams. Travelling through South East Asia, departing from Singapore and disembarking in Bali, this all-inclusive cruise is comprised of on-board entertainment, various dining halls and some of the most breathtaking views in the world. Bali sets the scene for romance, providing the perfect port to disembark and keep the romance rolling. Ubud, located in Central Bali is home to some of the most luxurious private villas in the world, and with your own team of chefs, maids and a personal driver, all you'll need to do is sit back and relax.
Pacific Islands from Sydney
On-board a luxurious cruise liner of Carnival Australia, passengers will immerse themselves in the romance of New Caledonia and its surrounding tropical island paradises. The Isles of Pines provides the perfect destination for saying "I do", with its magnificent rocky outcasts and glistening Pacific Ocean waters. The Pacific Islands from Sydney cruise enables passengers to discover the likes of Lifou Isle, Noumea, Mare and the Isles of Pines, before returning home to the vibrant and captivating city of Sydney.
Amsterdam to Antwerp River Cruise
If you enjoy the quaint surrounds of European cities and the charming notion of river cruising, it doesn't get much more romantic than the Amsterdam to Antwerp Cruise. Uniworld River Cruises prides themselves on providing the best on-board facilities for guests, along with the opportunity to disembark at a number of enchanting European destinations. Surrounded by chateaus and historical sights, this truly is one of the most romantic cruises for asking that special someone for their hand in marriage.
When all is said and done and the true love of your life has said "yes!" stay on board and celebrate your proposal with some unforgettable shore excursions. Whether you want to snorkel hand in hand through some of the finest reefs in the world or gaze upon the magnificent beauty of the Alaskan countryside, the romance in the air will be undeniable.
It is almost as good as dream comes true for Tara when she got an offer as a travel writer, infusing her love for travel and her passion to share wonderful moments with her fellow travellers. Tara also loves yoga and teaches part-time in a local studio.