Orlando, Florida is home to some of the most unique attractions designed to thrill children. With its plethora of theme parks, there is no end of fun for families whether they seek a chance to experience lowland wildlife, man-made entertainment or relaxing resorts.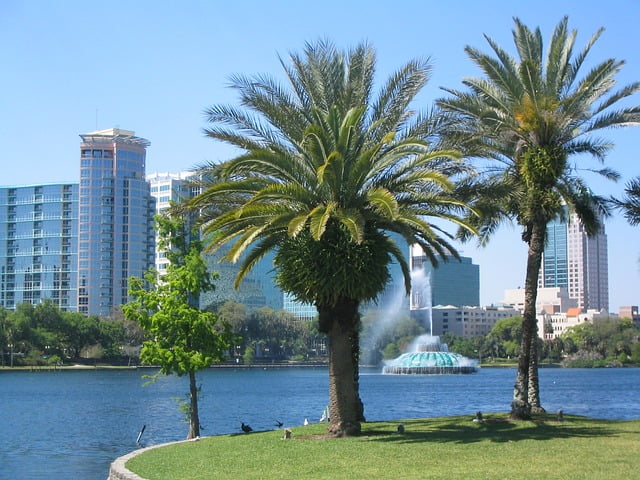 LEGOLand Florida
For those with children who love toys and huge buildings, LEGO Land spreads over 150 acres of land and pleases a wide variety of children. Stop by Miniland USA and look in amazement at the intricately built Lego-towns replicating many of the most famous places on earth. Several of the United States' most popular cities are displayed in miniature, including San Francisco, California with its golden gate bridge, and Washington D.C.'s White House and Capitol. Beyond these exhibits lies the Land of Adventure and Pirates' Cove, sure to please kids with rides and life-sized renderings of vicious beasts and pirates' bounties.
Hollywood Studios
Older kids will love Disney's Hollywood Studios, especially the internationally-known Tower of Terror. Take a ride through the Twilight Zone before dropping thirteen floors down the side of the haunted hotel. Watch a backlit-inspired show that reveals many stunts used in the Indiana Jones movies or peer into the scenes of many of Disney's animated flicks. For one of the most thrilling rides at Disney, hop on Aerosmith's Rock'n'Roller Coaster for 360-degree turns and amazing speeds.
Discovery Cove
Animal-loving children will relish a trip to Discovery Cove, which offers guests unique experiences to get up close and personal with dolphins, navigate through a live rainforest or snorkel in a replica of a coral reef. For a relaxing afternoon, travel down the Wind-away River beneath waterfalls, beaches and forest. Hand-feed exotic birds in the Explorer's Aviary or simply enjoy swimming in Serenity Bay, a large pool designed to replicate a Floridian beach. Because the park only allows a limited number of entrants, visiting Discovery Cove feels like a daytime stay at an inclusive resort rather than a grueling amusement park experience.
Typhoon Lagoon
If you want to get wet and wild big-style, you'd best get booking those flights to Orlando now – Disney's magical water park, Typhoon Lagoon, is home to the world's most expansive wave pool as well as a number of waterslides and even Shark Reef, a replica coral reef designed to give visitors the opportunity to swim with sharks. Take a lazy ride through Castaway Creek as children splash nearby, or let the kids entertain themselves in Ketchakiddee Creek while you enjoy a cocktail nearby. Typhoon Lagoon is a fantastic place to spend a hot afternoon in the cool waters of this Disney park.
Nickelodeon Suites Hotel
This hotel is more than just a place to stay with two in-house water parks designed to entertain the kids. Spend the night to fully experience all this themed resort has to offer, and watch as children splash around in Explore the Lagoon, a huge beach-entry courtyard-style pool. A four-story water complex directs riders to seven different slides, while parents can lounge under a cabana and enjoy poolside service. Later, let the whole family play a round of mini-golf or watch your kids get "slimed" in one of the evening's fun-filled events.